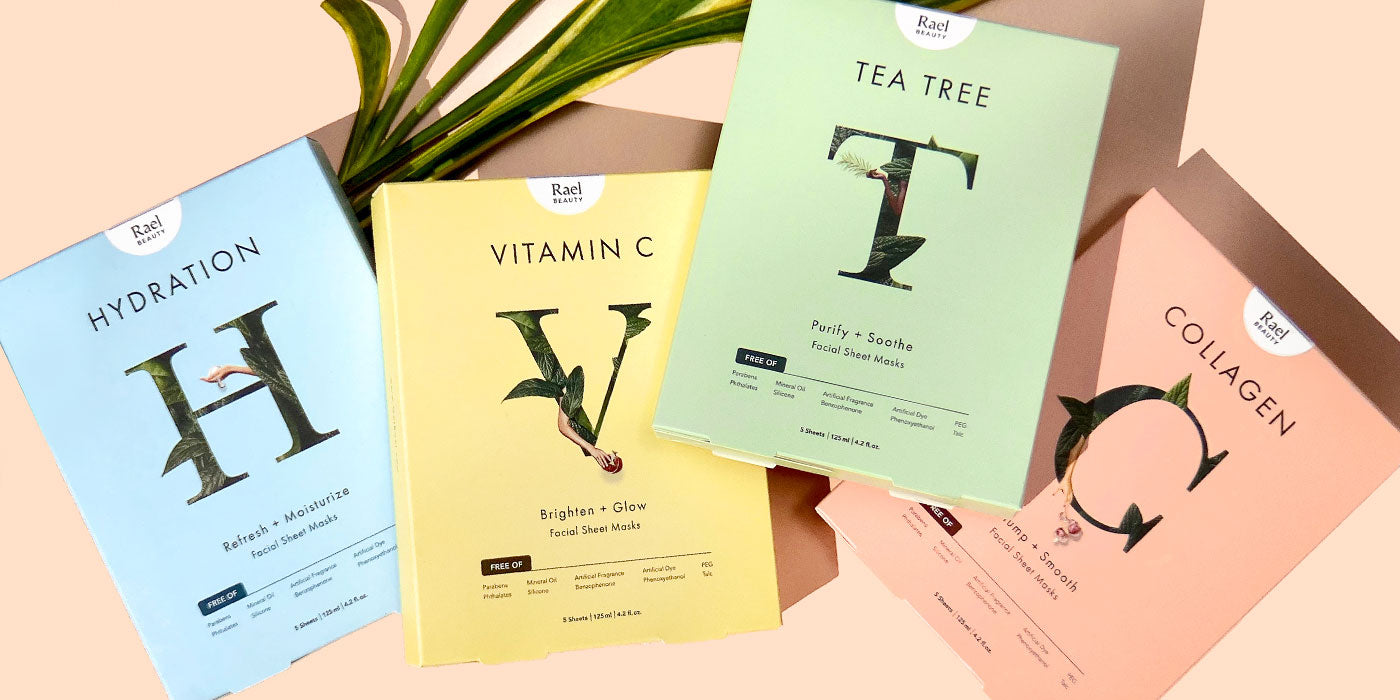 Facial Sheet Masks
Face-hugging bamboo saturated with potent botanicals that balance each big mood your skin feels throughout your cycle.
Hydrating Sheet Masks
Experience the indulgence of a hydrating face mask infused with effective acne-fighting ingredients. Renew and invigorate your skin with our sheet masks safe for daily use. Our hydrating face masks are more than just skin care products for acne-prone skin; they are moments of self-care designed for every phase of your menstrual cycle.
Enriched with potent botanical ingredients, our sheet masks are tailored to hydrate and repair your skin barrier. Whether you're seeking deep hydration or a rejuvenating boost, our hydrating sheet masks keep your skin radiant all cycle long. Indulge in four different types of face mask for your skin and embark on a journey of skin renewal. We recommend pairing our sheet masks with our targeted acne kit to provide additional care for stubborn acne.

Transform your skin care routine with our hydrating sheet masks. Embrace your inner glow and unlock glowing, radiant skin. Soak in the essences of nature and let your beauty shine with Rael.