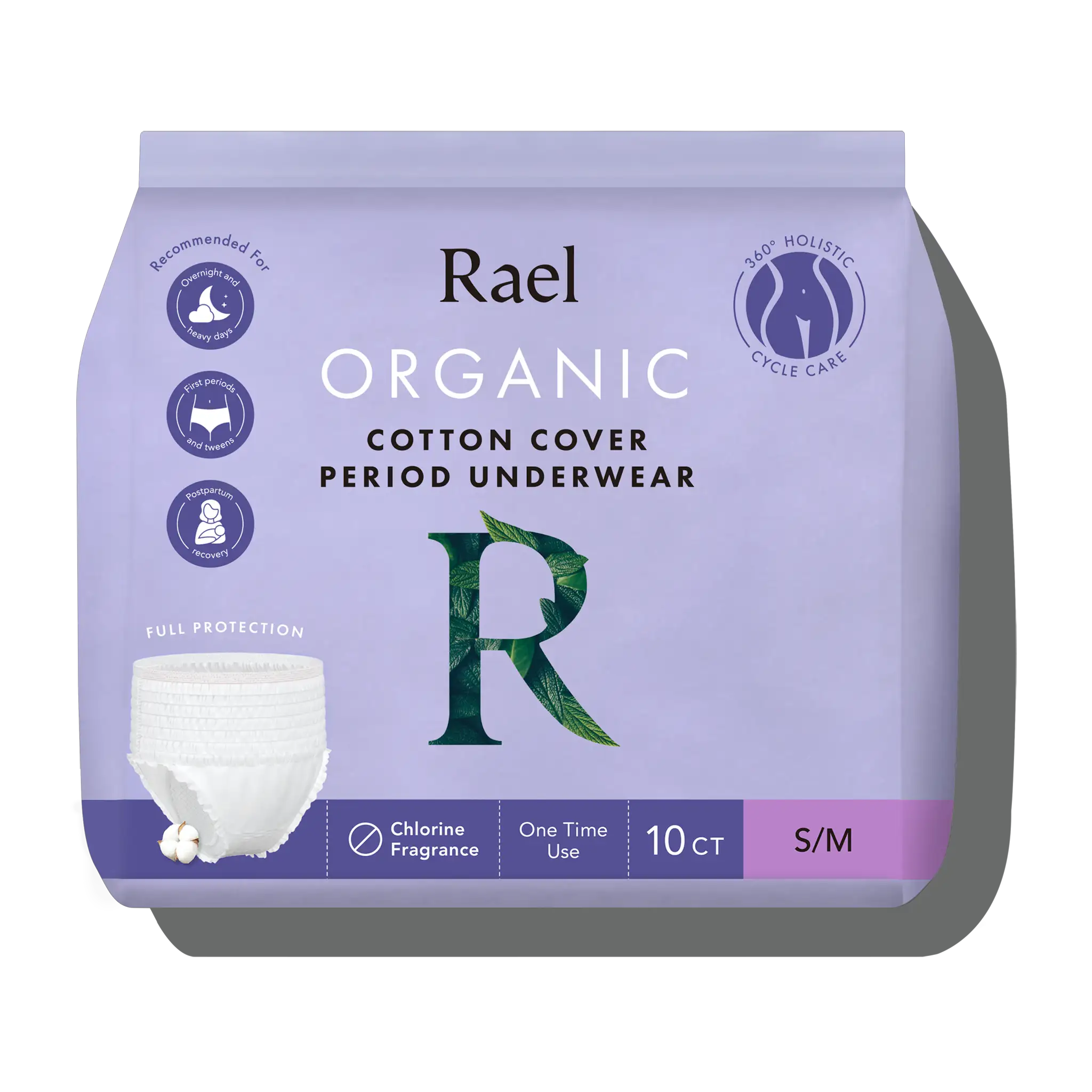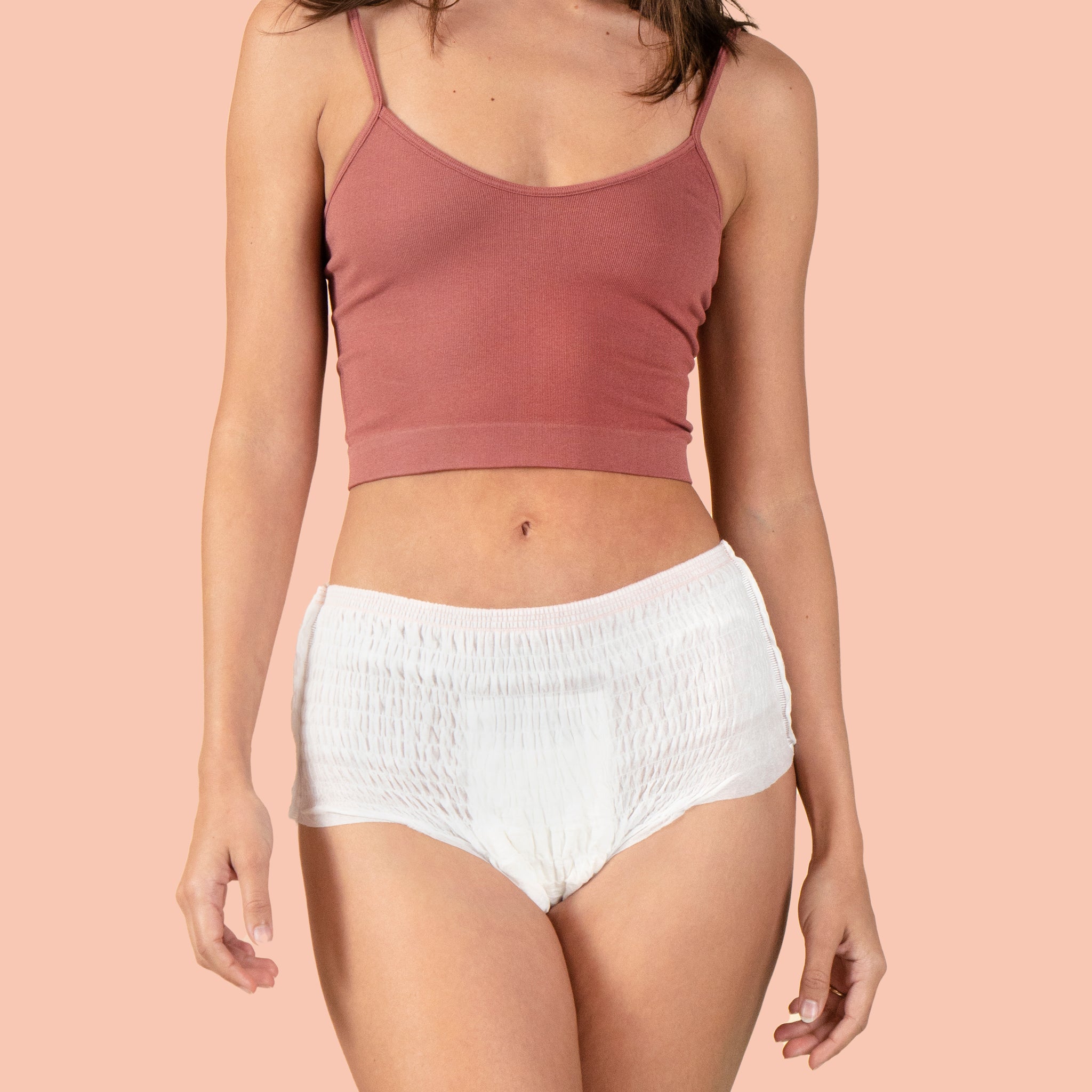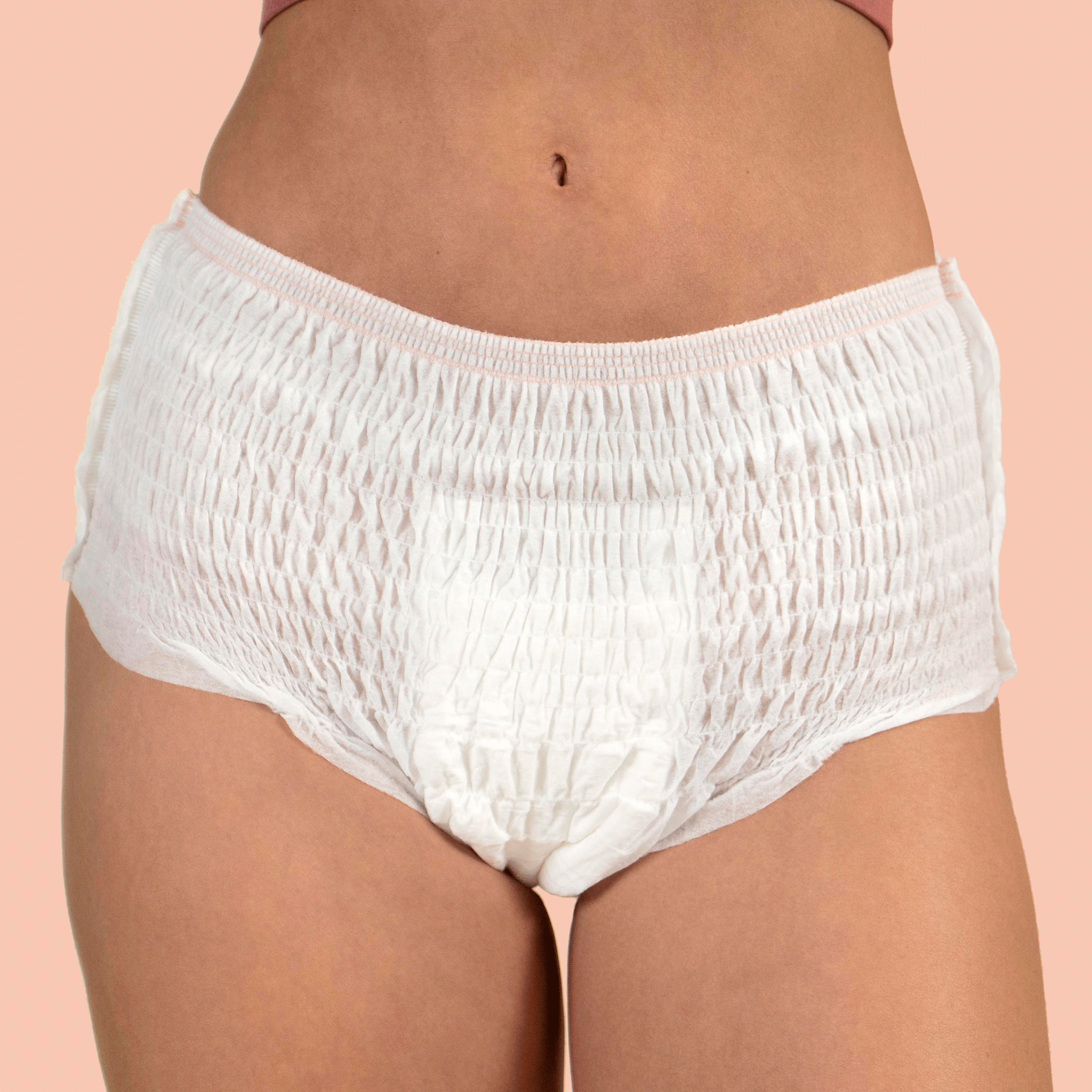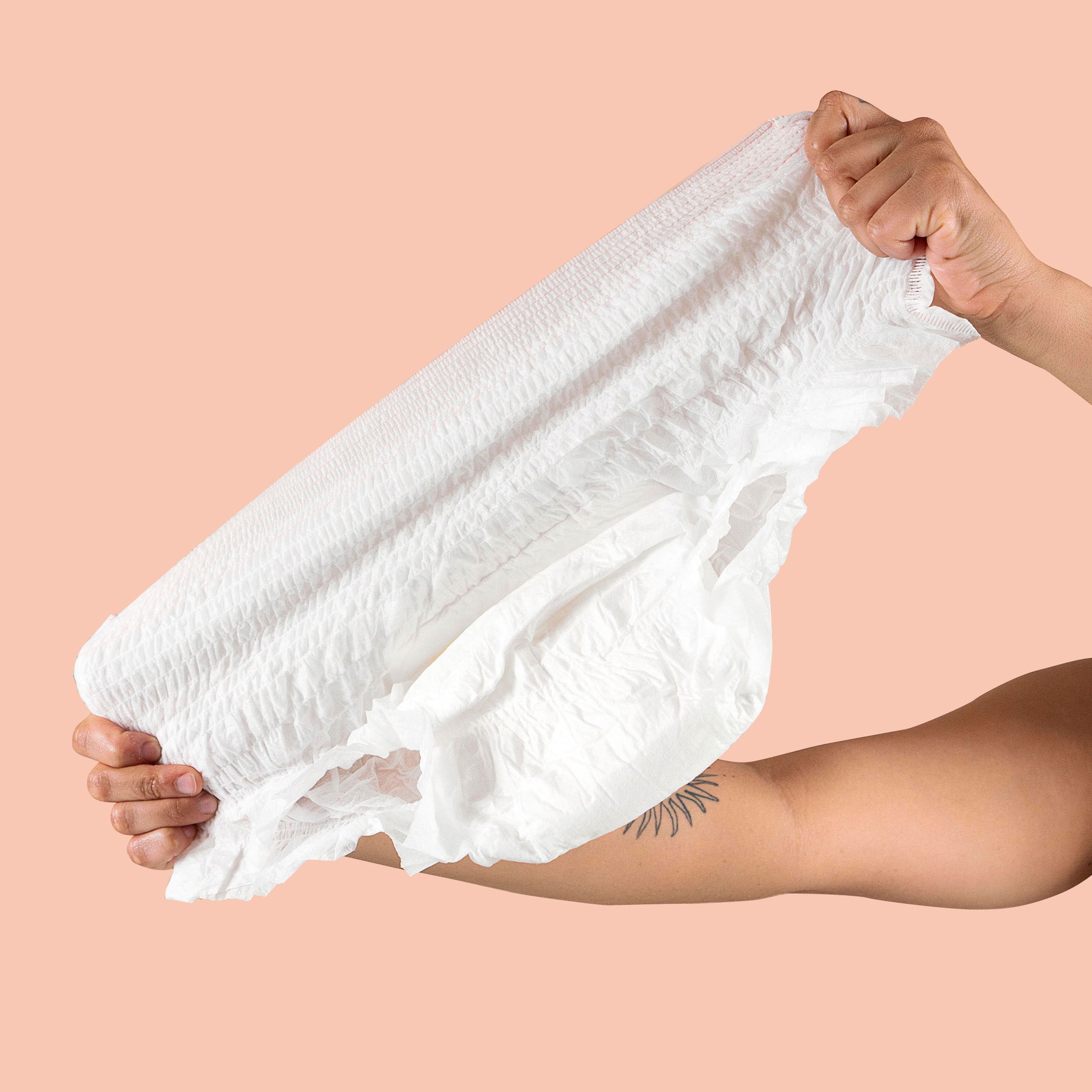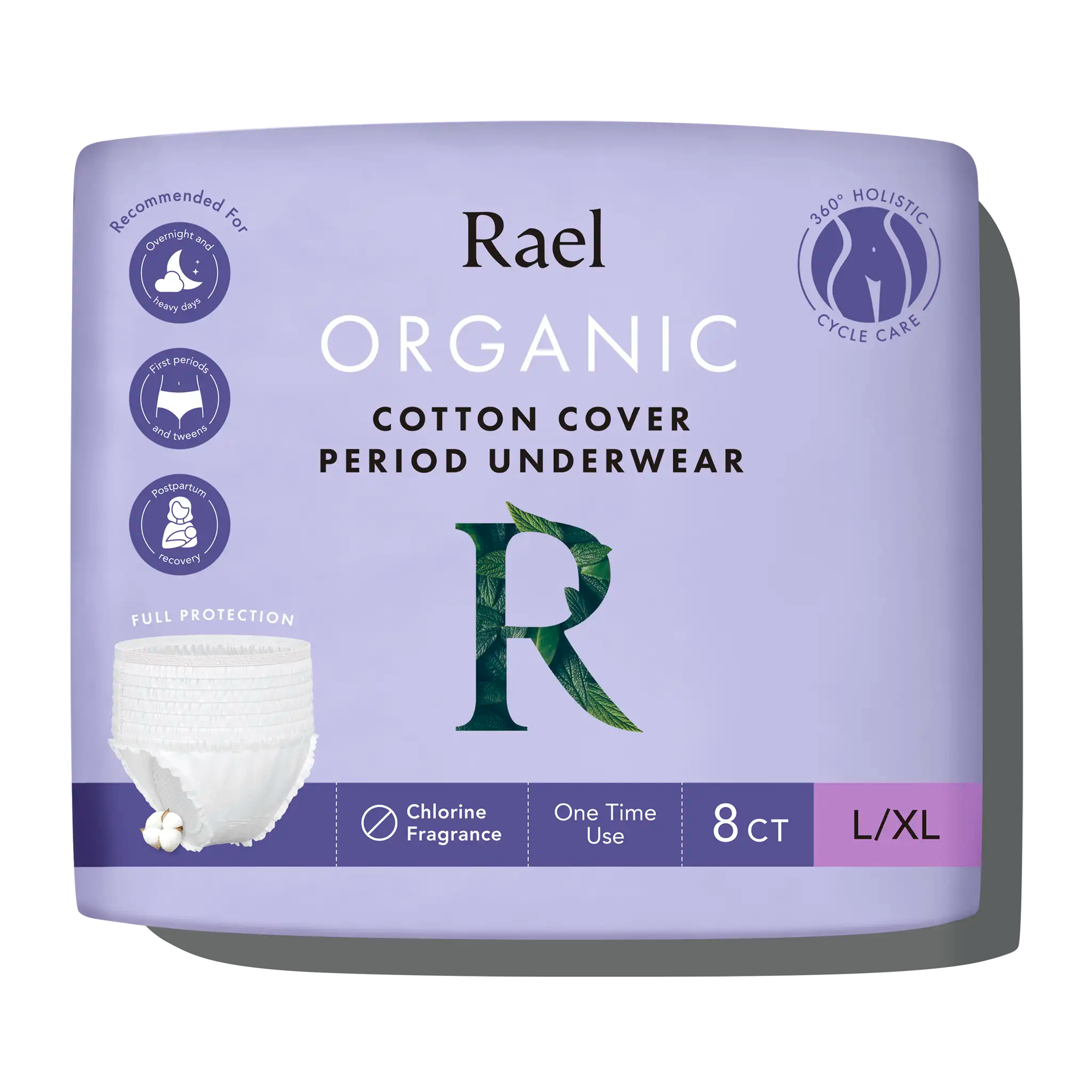 Organic Cotton Cover Disposable Period Underwear
Maximum Absorbency and Coverage Period Underwear For Heavy Flows, Overnight, and Postpartum
Complete Your Holistic Cycle Care
Description
Inspired by a rising trend in Korea, our innovative period underwear combines an overnight pad with period underwear to deliver maximum absorbency and coverage. Perfect for heavy flows, irregular cycles, and postpartum bleeding, this unscented disposable underwear feels just like your everyday panties yet holds as much as 4 regular pads. Our curve-hugging fit ensures 12-hour comfort and total 360° leak-proof protection. 
Ingredients
100% Certified Organic Cotton Top Sheet, Elemental Chlorine-Free Natural Wood Pulp Core with Super Absorbent Polymers, Polyethylene, Polypropylene, Elastics, Waterproof Backing
Organic Cotton Cover Disposable Period Underwear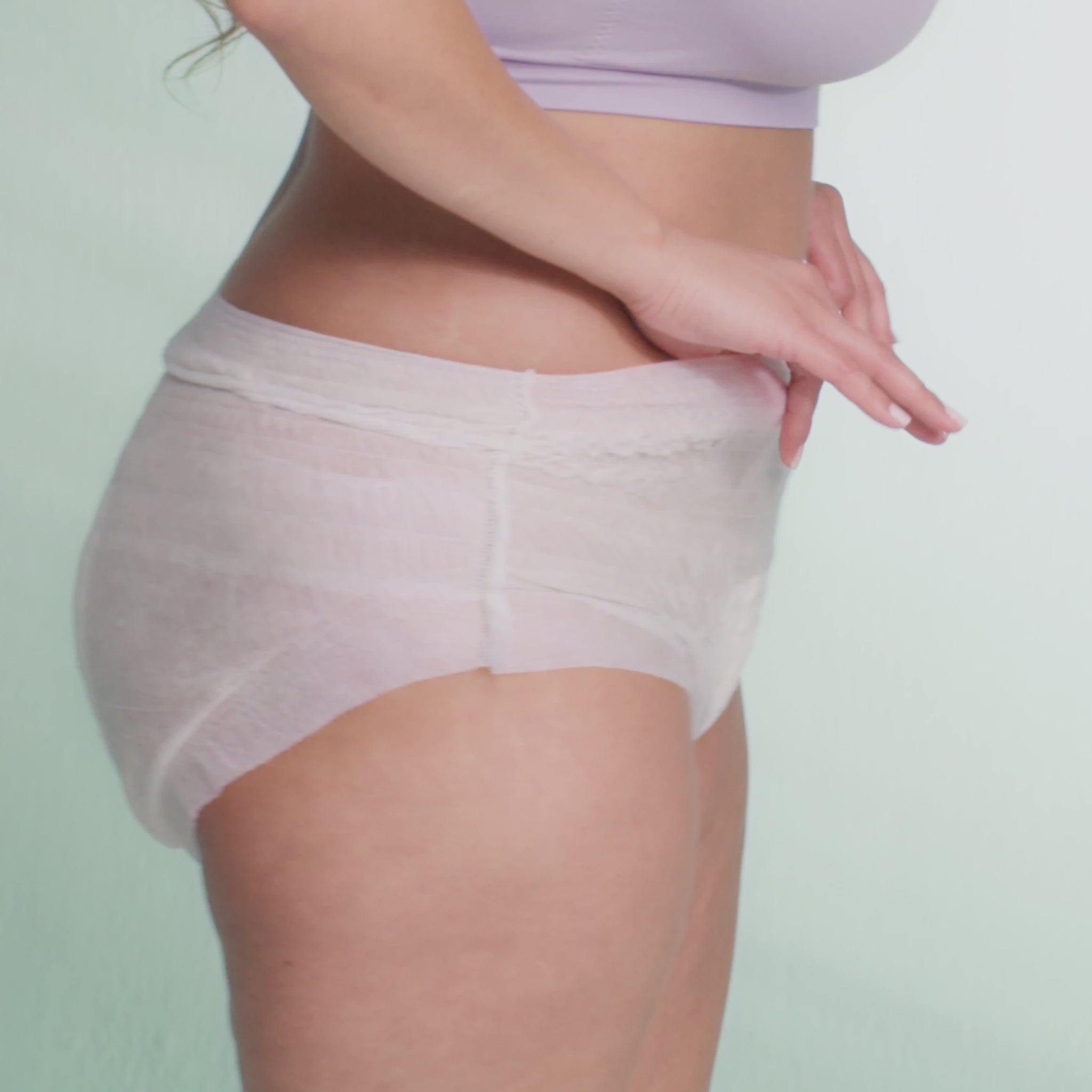 Maximum Absorbency. 360° Protection. Zero Worry.
Lighten your mood during your heaviest flows.
More About Organic Cotton Cover Disposable Period Underwear
How often should I change my Disposable Period Underwear?
I'm not sure about my size, what should I do?
Do I need to wear a tampon while using Disposable Period Underwear?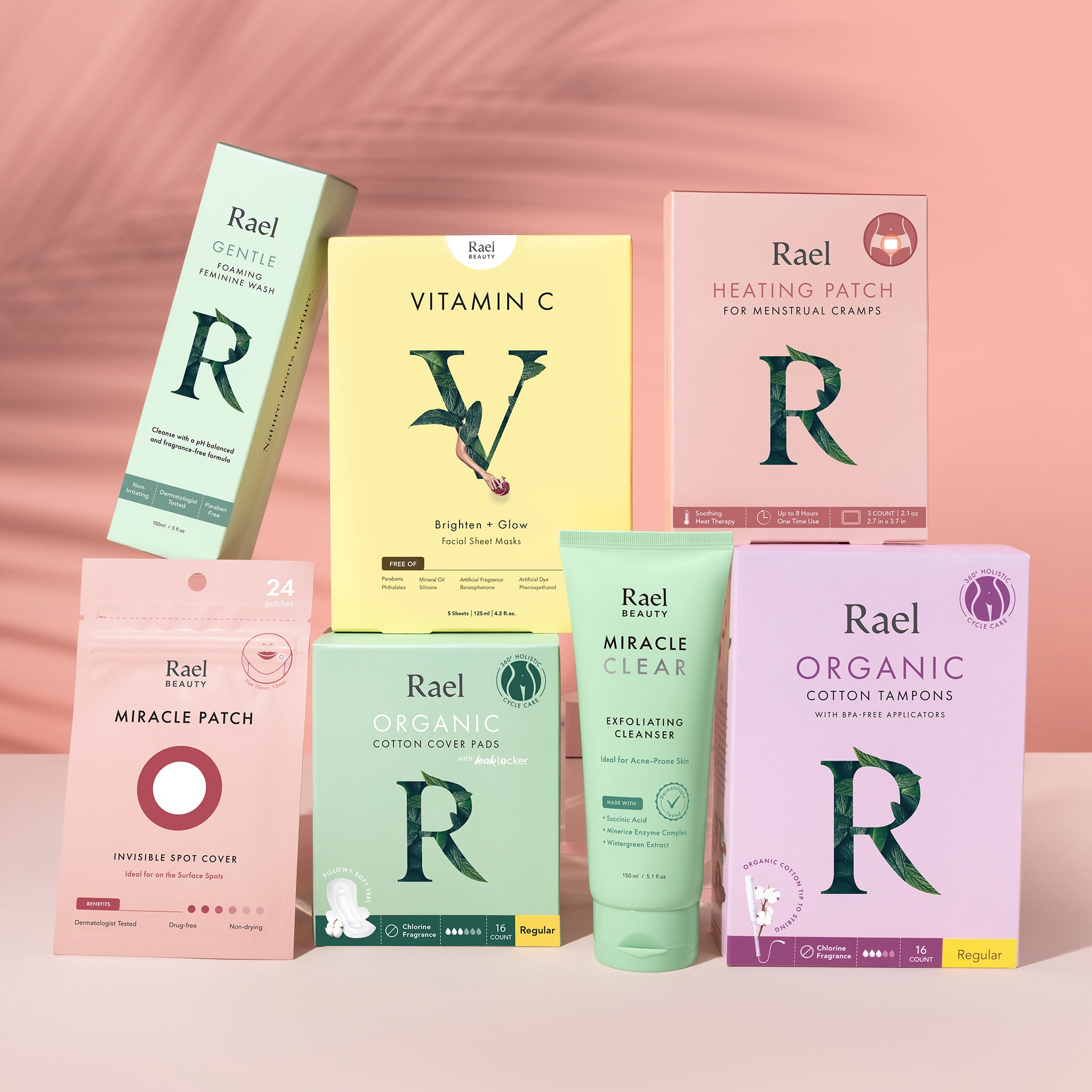 Support All Phases Of Your Cycle
Our self-care solutions are made with clean, effective ingredients to keep you looking and feeling your best all cycle long.