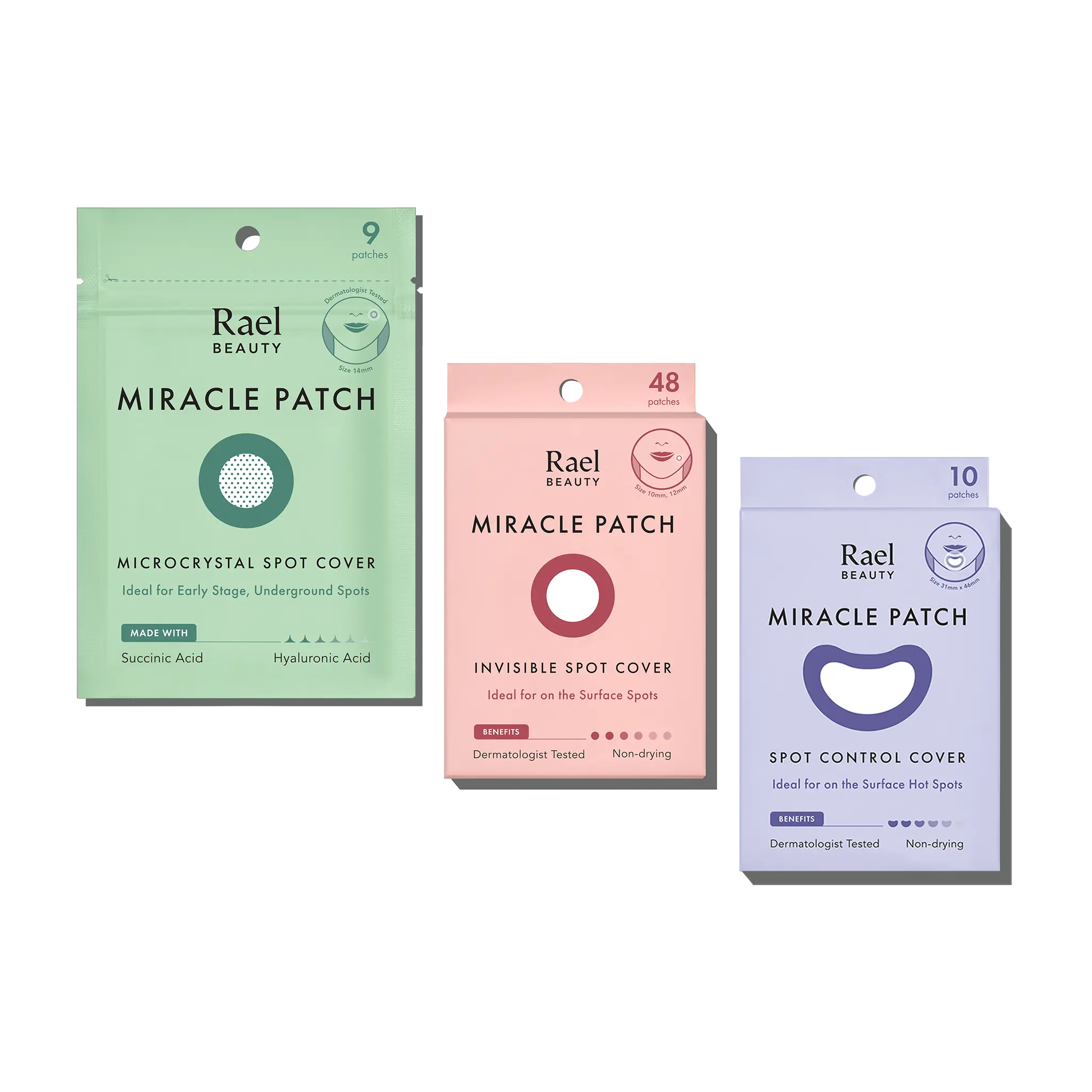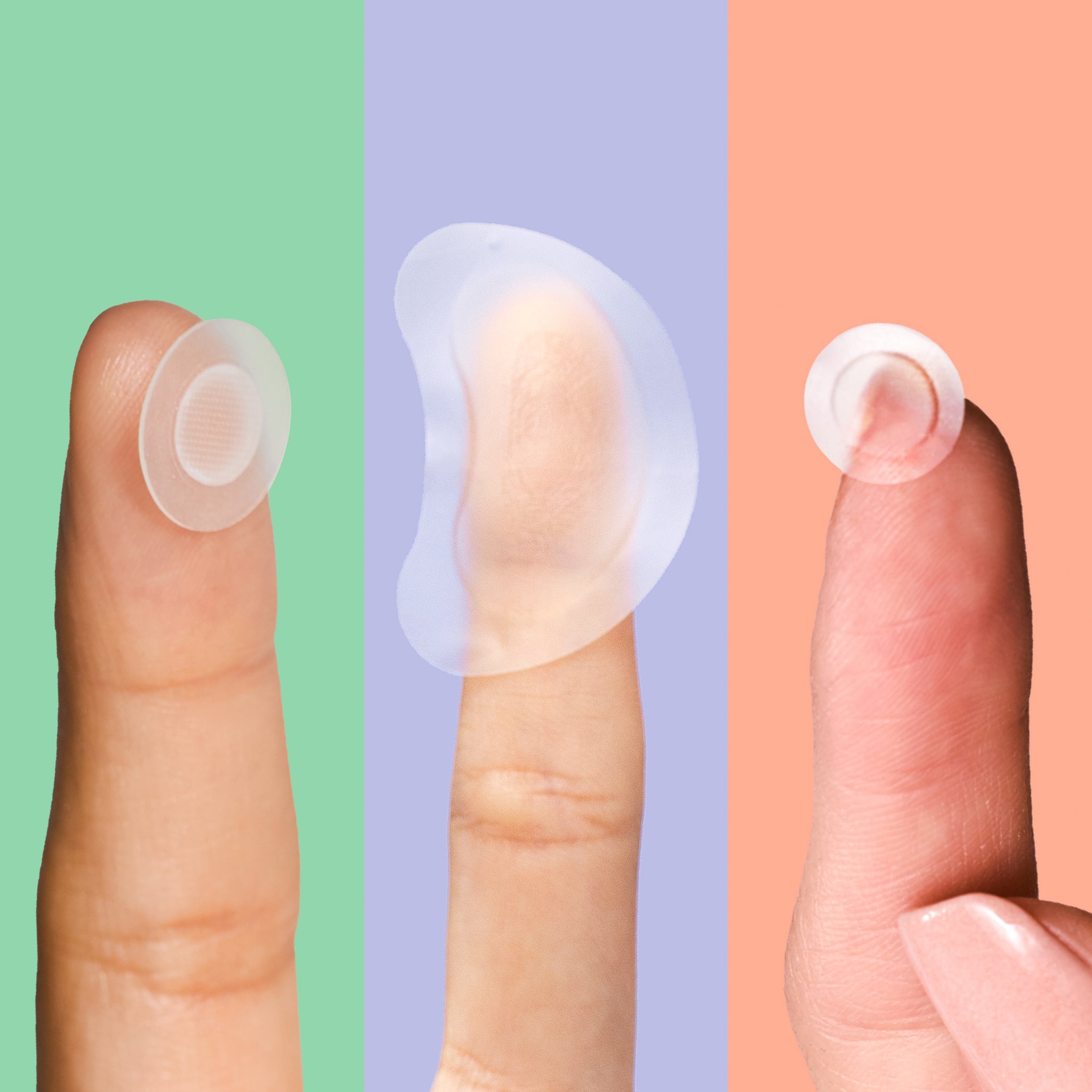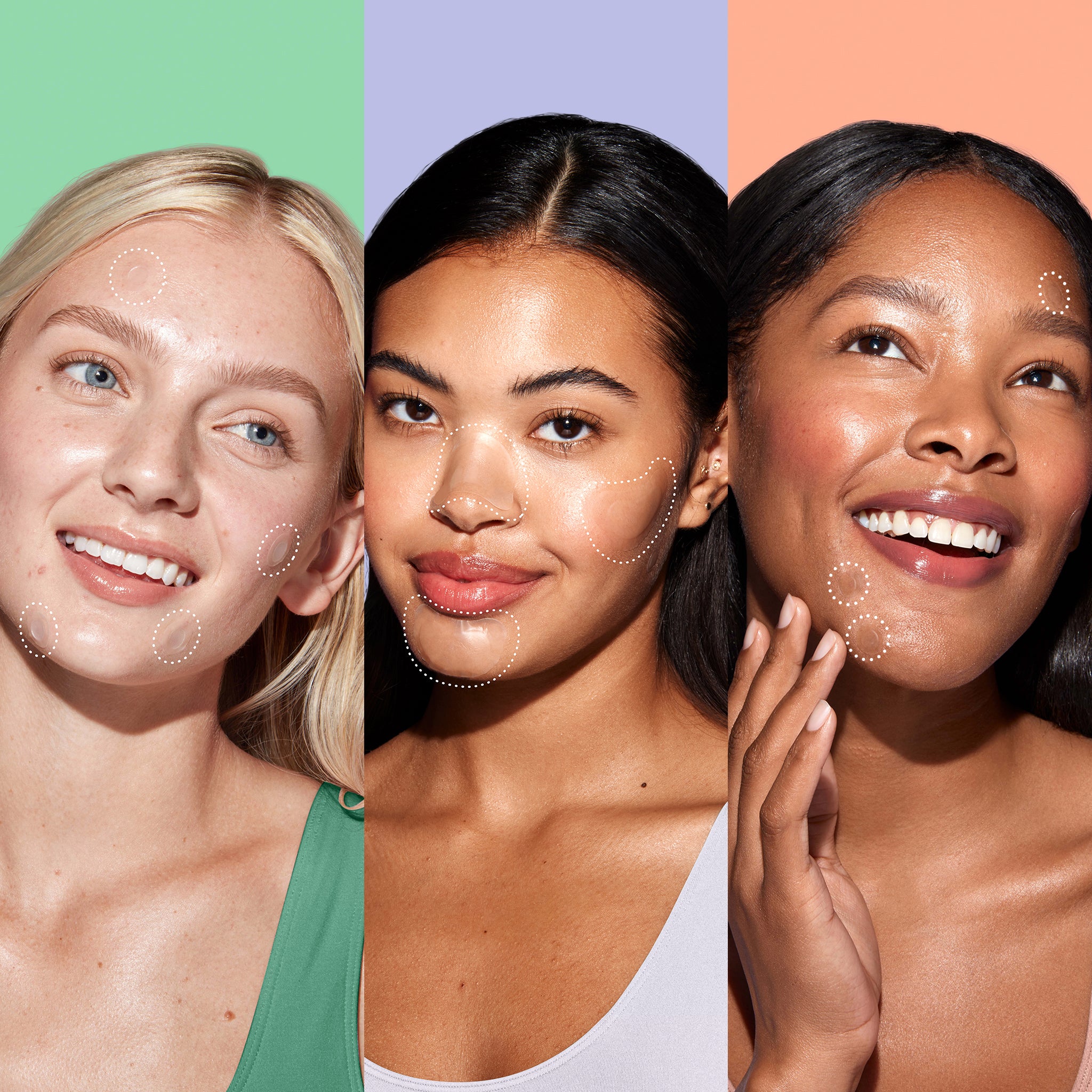 A Trio of Pimple Fighting Patches

$31.99
Regular price
$38.99
Complete Your Holistic Cycle Care
Description
Don't pop pimples, Miracle Patch them. Before zits even surface, our Microcrystal Spot Cover penetrates deep to attack impurities, the Invisible Spot Cover targets surfaced acne and whiteheads, while the Spot Control Cover flattens large acne clusters so all we see is smooth skin. This trio is also perfect for tackling mask acne aka maskne! Dermatologist tested.

Ingredients
Invisible Spot Cover: Hydrocolloid (Cellulose Gum, Polyisoprene, Polyisobutene)
Microcrystal Spot Cover: Trehalose, Cellulose Gum, Hydrolyzed Hyaluronic Acid, Glycerin, Sodium Hyaluronate, Butylene Glycol, Succinic Acid, Madecassoside, Salix Alba (Willow) Bark Extract, Polyglyceryl-10-Laurate, Epigallocatechin Gallate, Ethoxydiglycol, Melaleuca Alternifolia (Tea Tree) Leaf Oil, Totarol
Spot Control Cover: Hydrocolloid (Cellulose Gum, Polyisoprene, Polyisobutene)
Spot Cover Variety Set
$31.99
Regular price
$38.99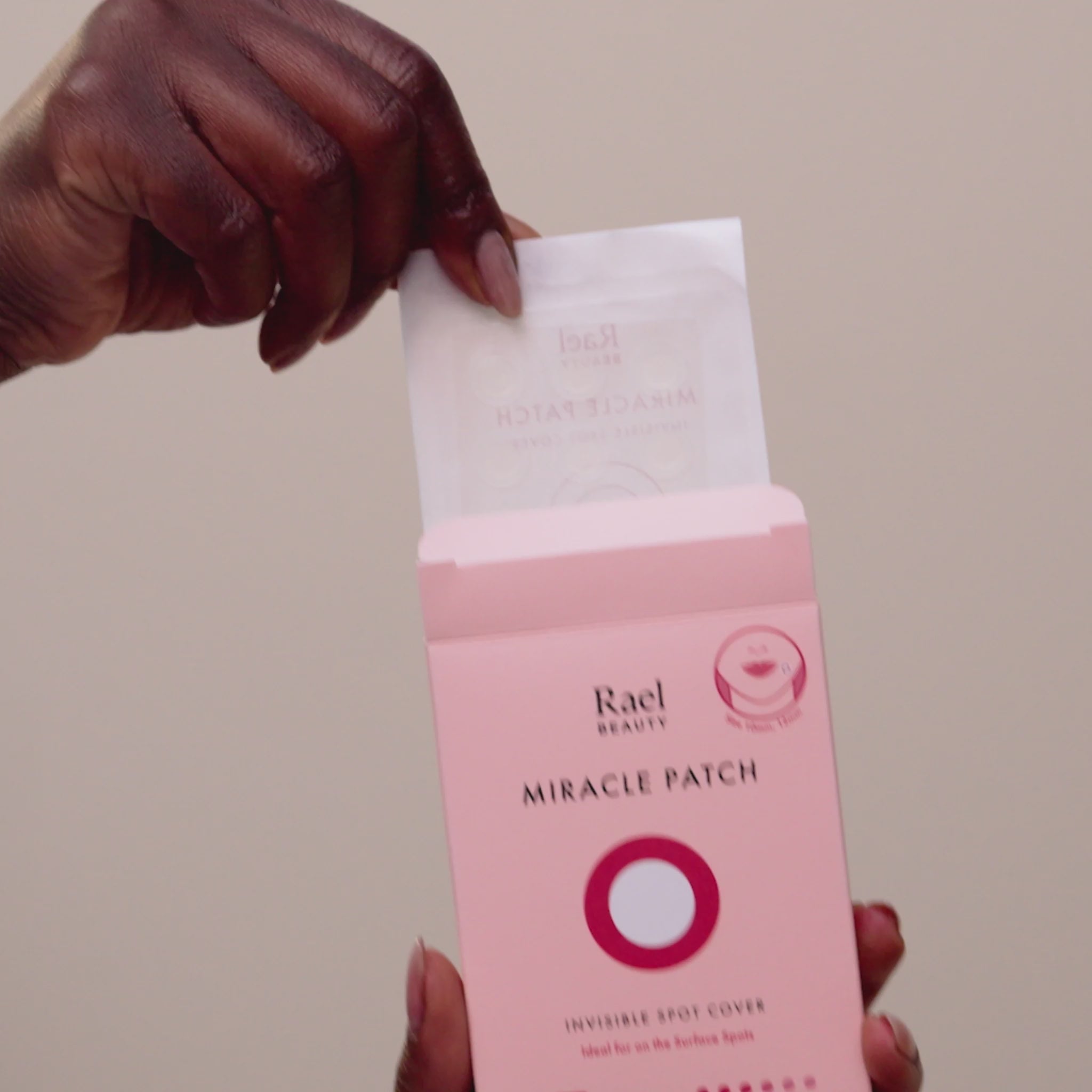 A Miracle Patch For Every Blemish Type
Patch up your relationship with breakouts.
More About Spot Cover Variety Set
How do these patches work?
How do I remove the patches from a sheet without the edges curling up?
Why isn't the patch sticking to my skin?
How long should I wear these patches?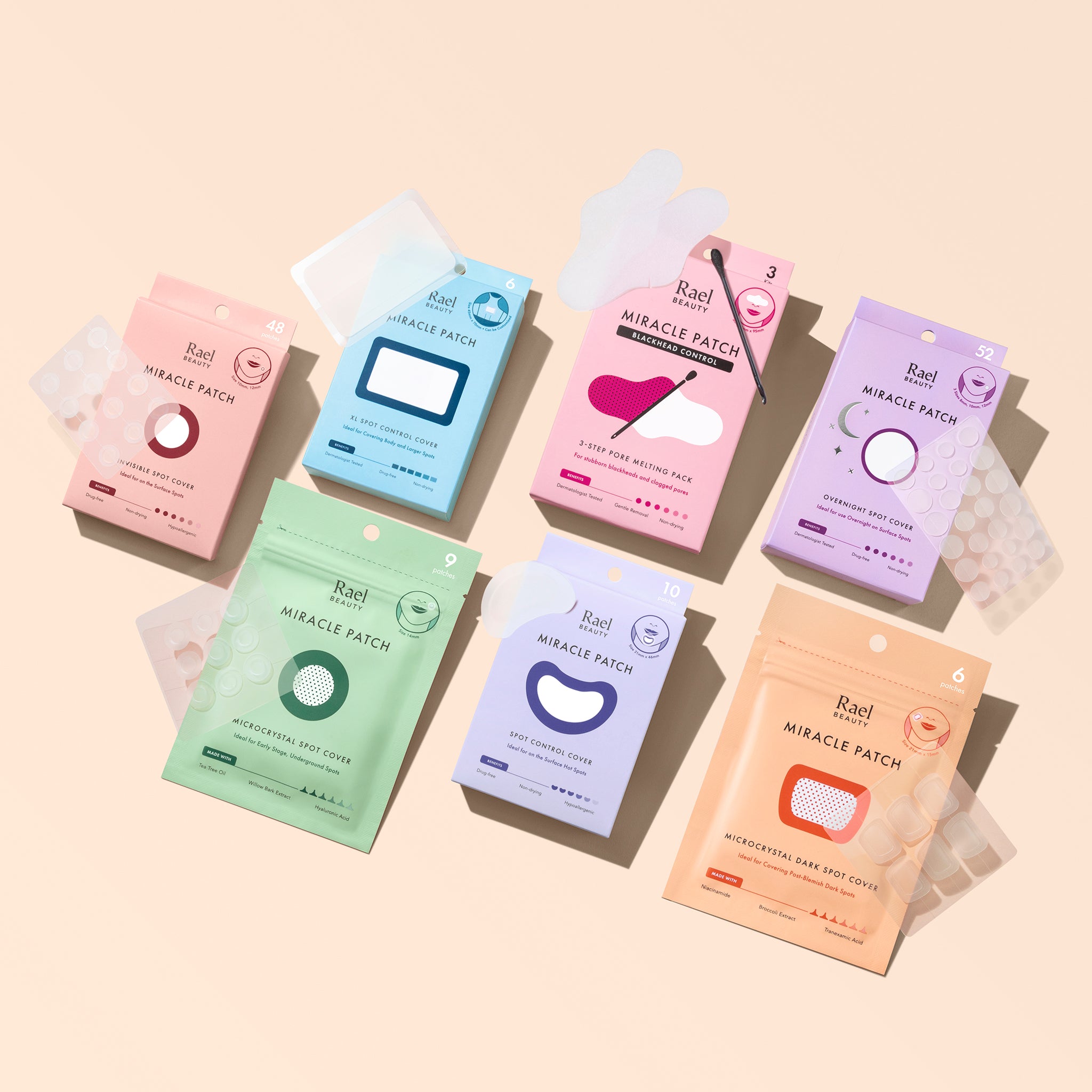 A Miracle Patch for All Phases of You
Because pimples don't just pop up one moment then *poof!* disappear the next, we developed the Miracle Patch collection to treat the various stages of the acne lifecycle. Whether emerging, surfaced, or flattened, isolated or clustered in hotspots, you can find a patch that's the perfect match for your skin emergency.