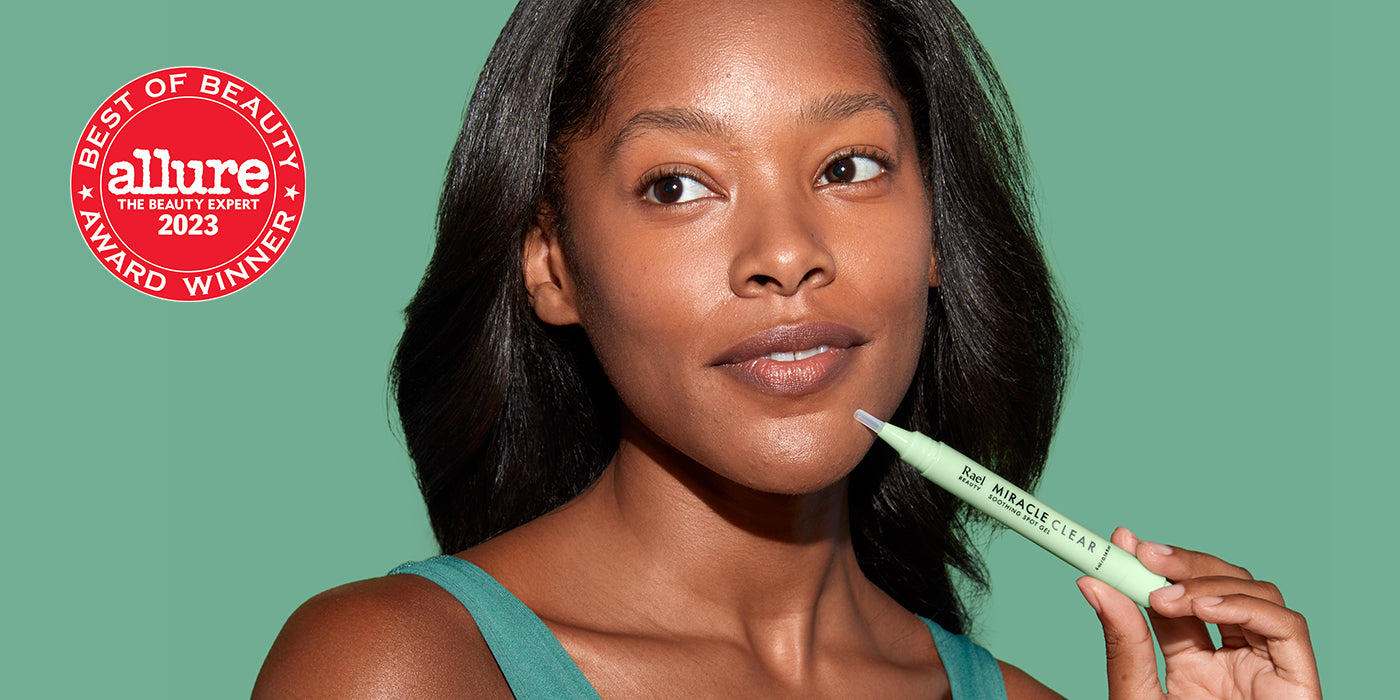 Acne Care
Break the cycle of hormonal acne with the latest in K-Beauty Technology.
Products For Acne-Prone Skin
Welcome clear, radiant skin with products for acne-prone skin inspired by nature. We understand that your menstrual cycle can exacerbate acne breakouts, which is why we've curated acne products that treat the root cause. Treat blemishes with a spot treatment or acne patches while repairing your skin barrier with our cleanser and moisturizer infused with Succinic Acid.

Our clean beauty products help you embrace your natural glow all cycle long. Designed for your body's changing needs, our products for acne-prone skin blend powerful acne-fighting ingredients and cutting-edge science to provide a gentle and effective acne treatment. We go beyond conventional approaches, offering holistic acne treatment that nurtures your skin's health while addressing pesky breakouts.

Shop acne treatment products that will help you regain healthy, glowing skin. With Rael, you can trust that each product from our skin care line is crafted with care and expertise. Your skin deserves the best – discover the power of Rael's acne products and reclaim your confidence, one day at a time.