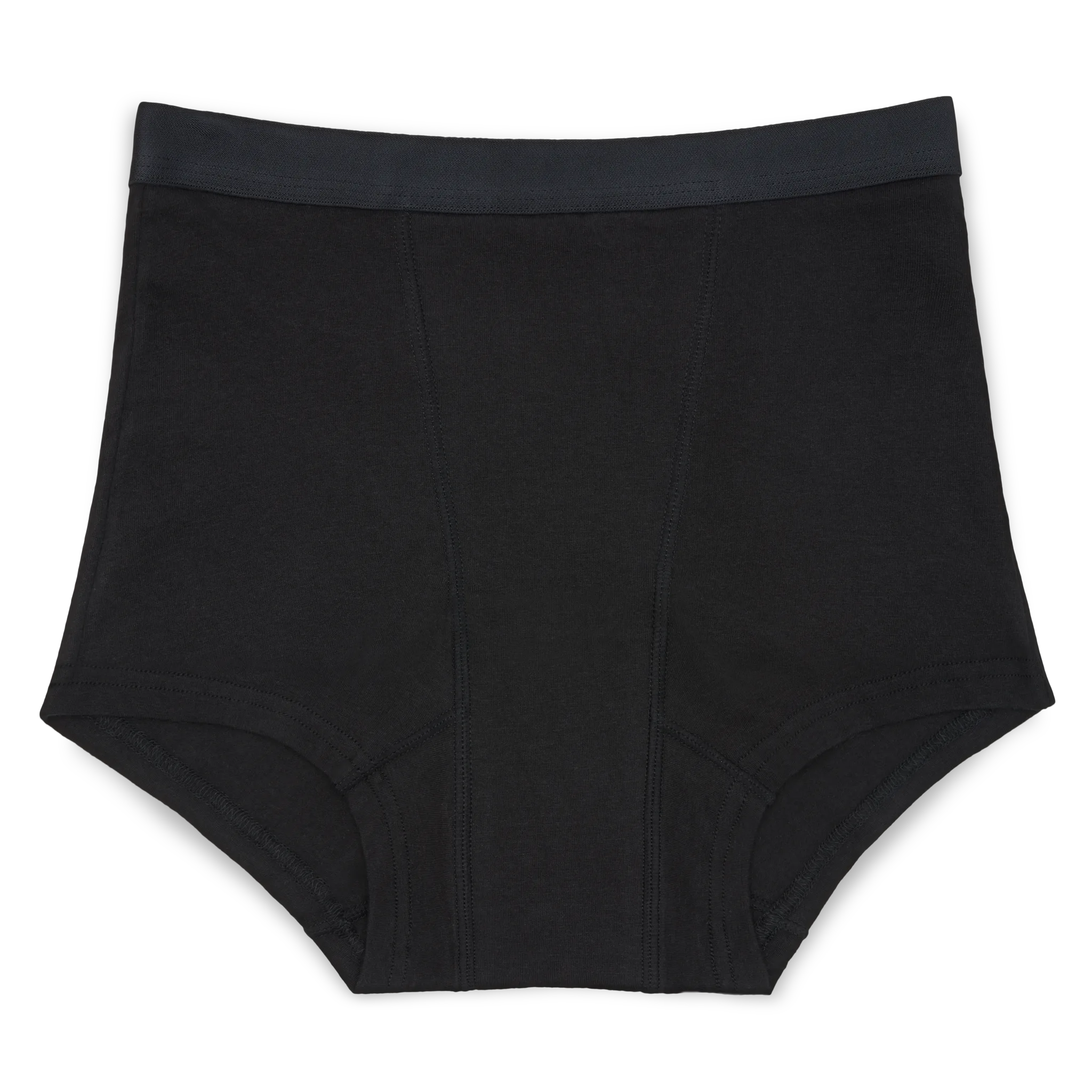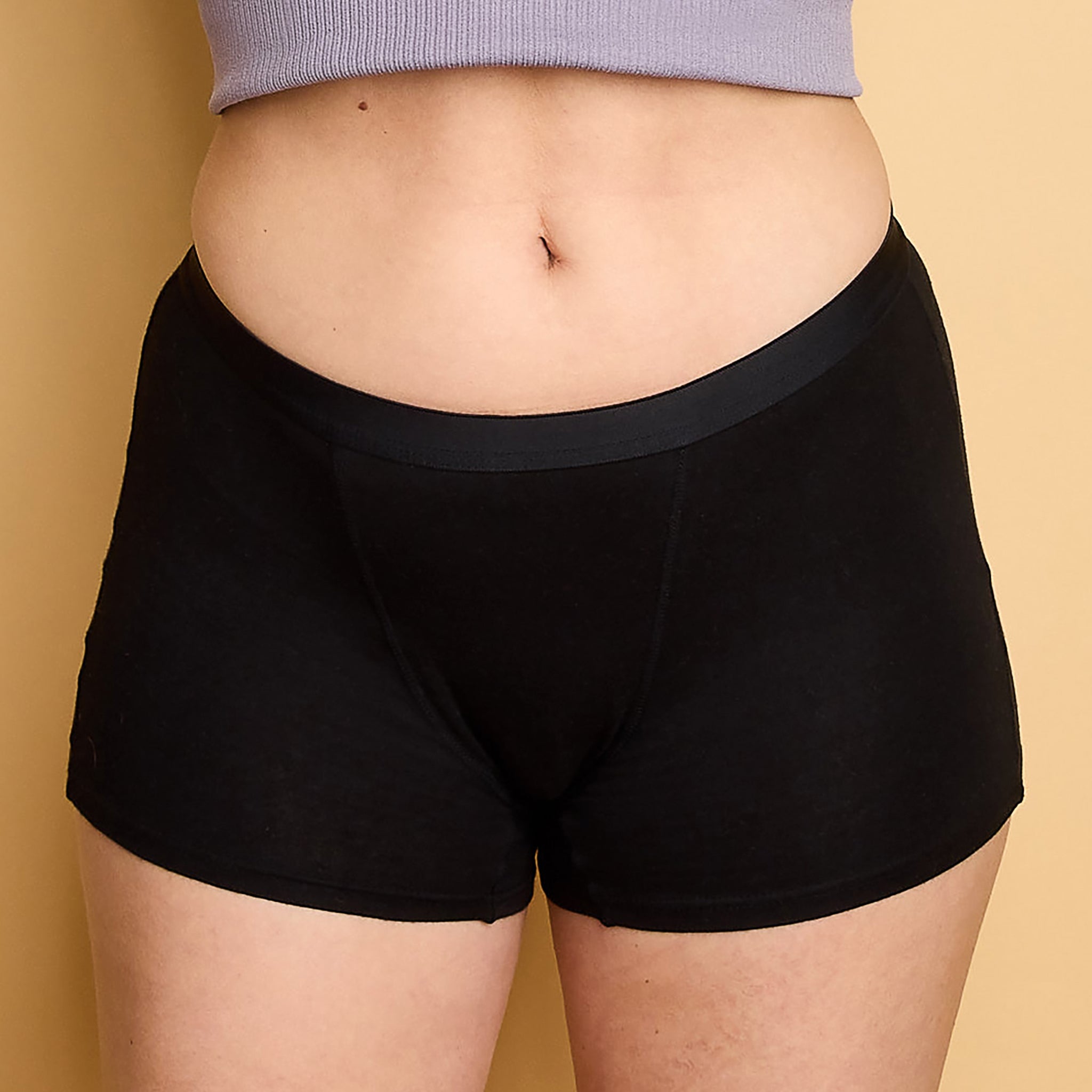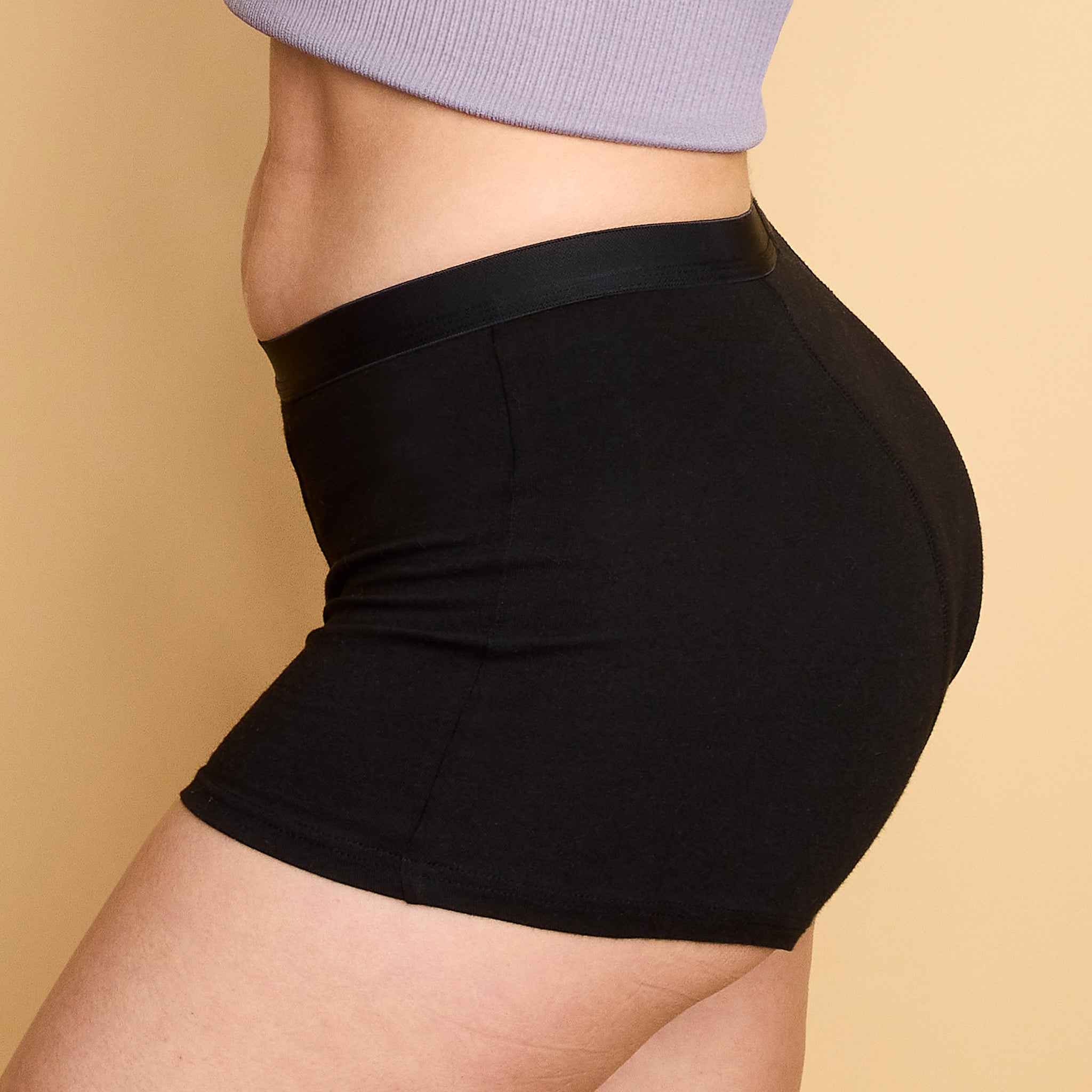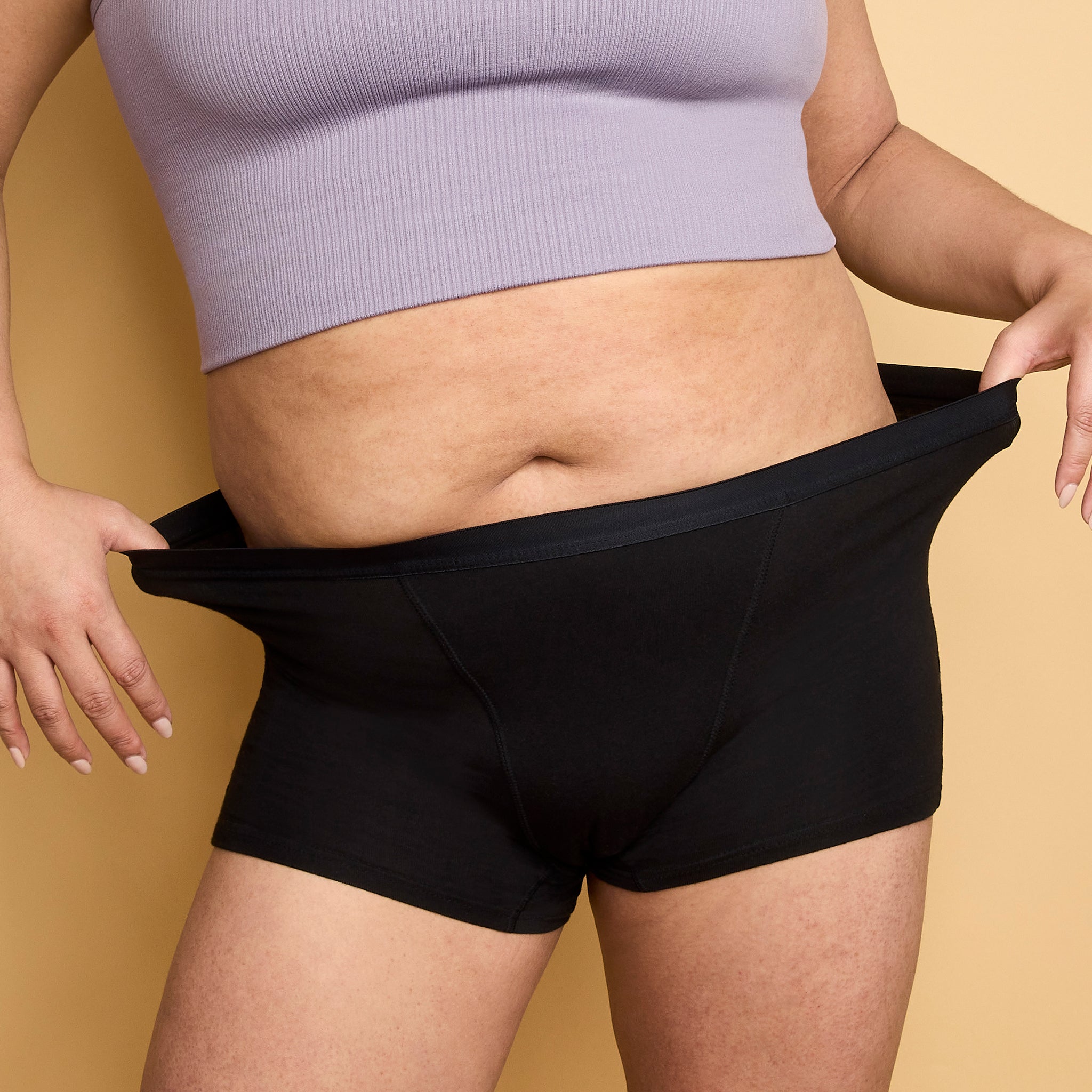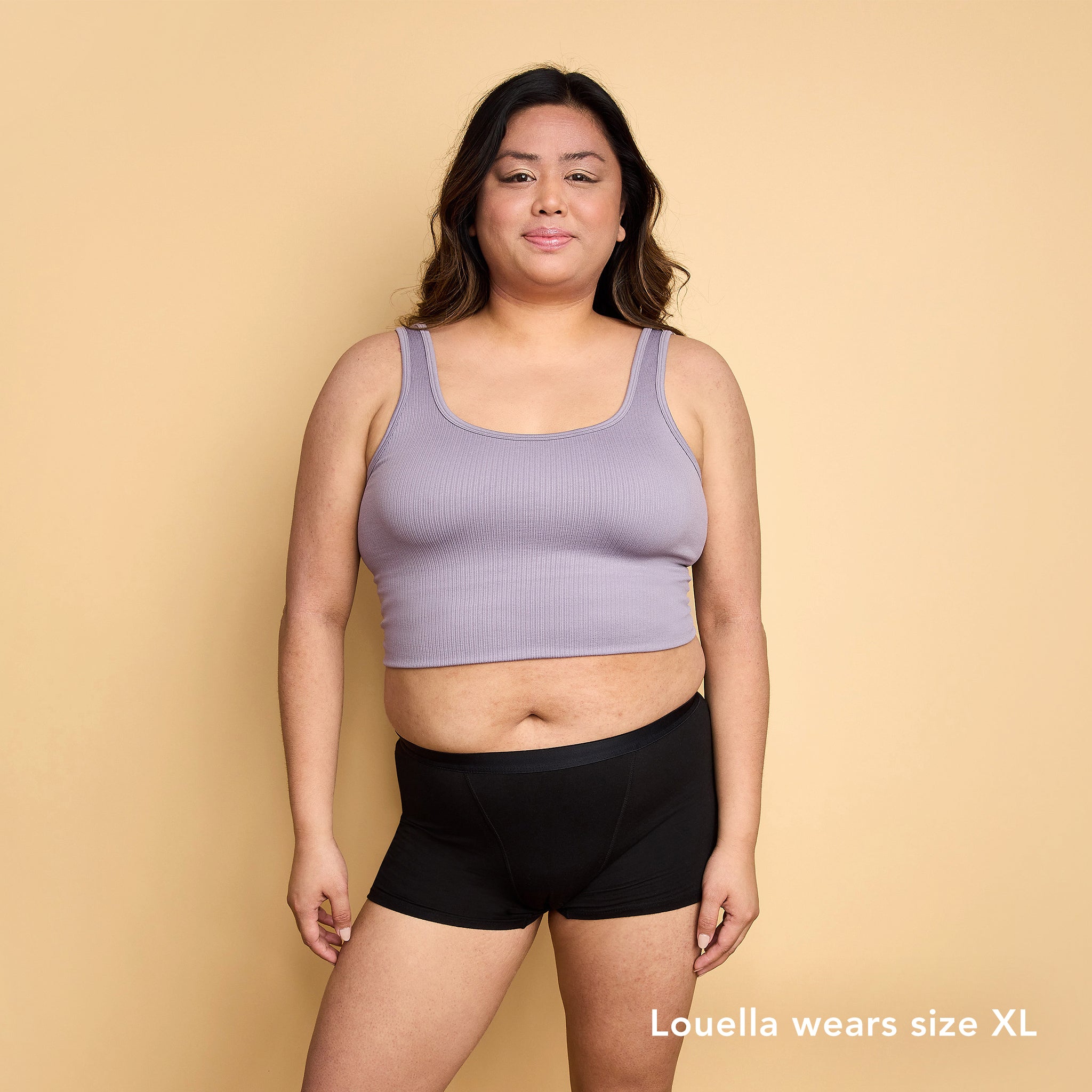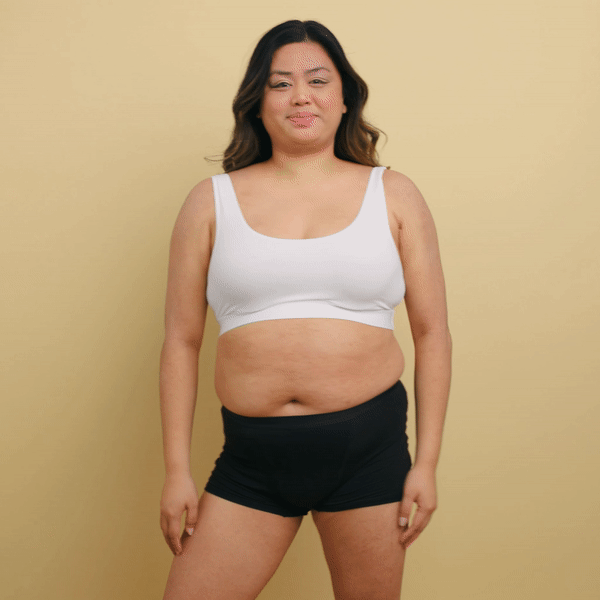 Boyshort Reusable Period Underwear
Buy 2, Save $5. Buy 3, Save $10
Description
Made with a soft and stretchy fabric that perfectly adheres to your body, these boyshorts are designed for maximum comfort and coverage for your hips and stomach. The top inner layer features micro slits that quickly absorb and wick away moisture, preventing fabric from sticking to your skin. Our thicker absorption core provides reliable protection, so you can enjoy your day without any worries.
Care Instructions: 
Pre-wash before first use. Machine wash cold without bleach or fabric softener. Line dry or lay flat. Do not iron.
Ingredients
Top Layer: 55% polyester, 45% polypropylene
Absorbent Core: 80% polyester, 20% polypropylene
Moisture Lock: 100% polyester + PU film
Body: 95% cotton + 5% polyurethane
Boyshort Reusable Period Underwear
Upgrade To The Latest In Period Technology
Innovative micro slits on the inner top layer efficiently absorbs liquid
A thicker absorption core provides maximum protection for up to 12 hours
Moisture wicking layers ensure comfort all day long
Featuring a stretchier, softer fabric for improved coverage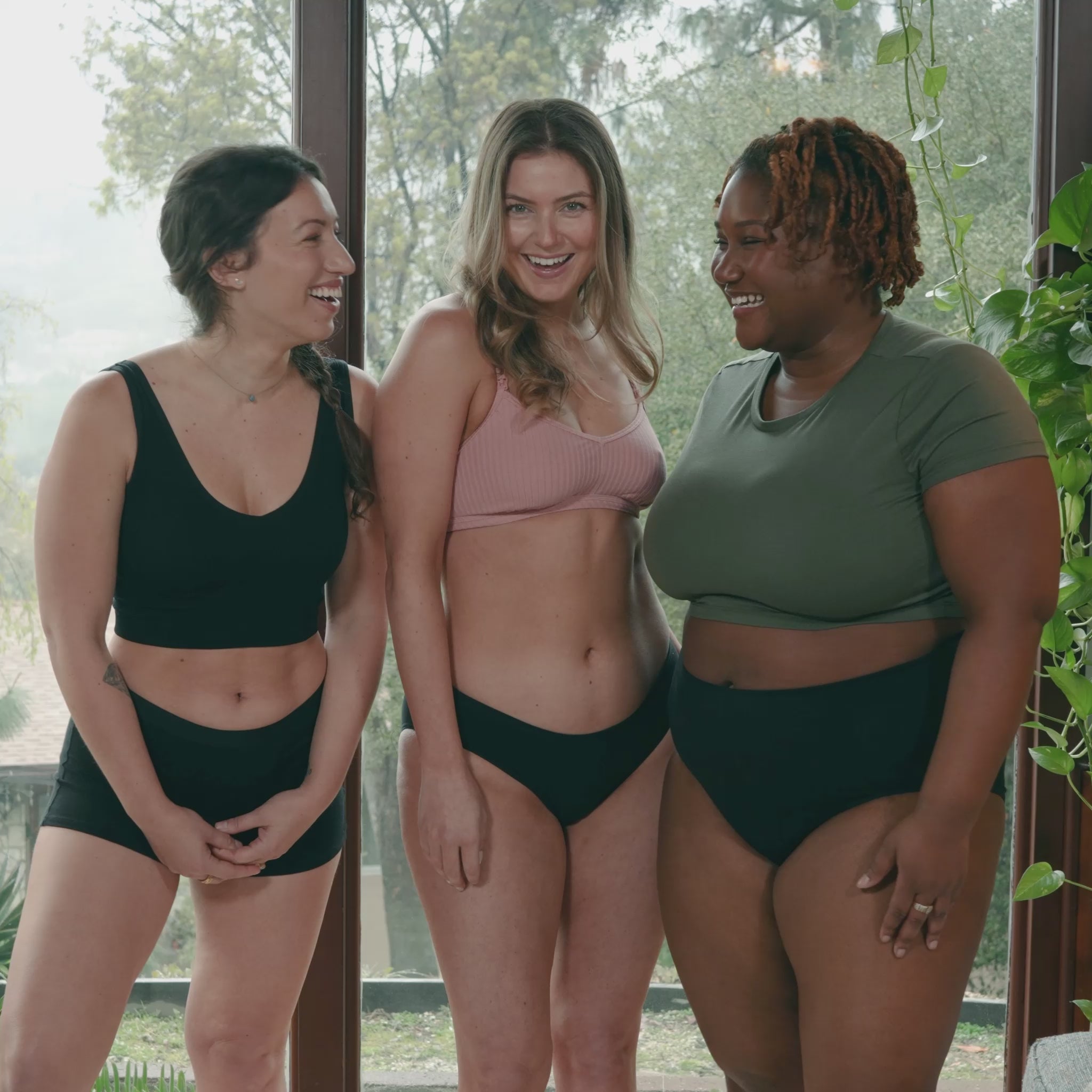 Reliable Protection Meets Ultimate Comfort
Life Is Messy. Periods Shouldn't Be.
More About Boyshort Reusable Period Underwear
Do your Reusable Period Underwear contain PFAS?
How often should I change my Reusable Period Underwear?
How much protection does the Reusable Period Underwear offer?
I'm not sure about my size, what should I do?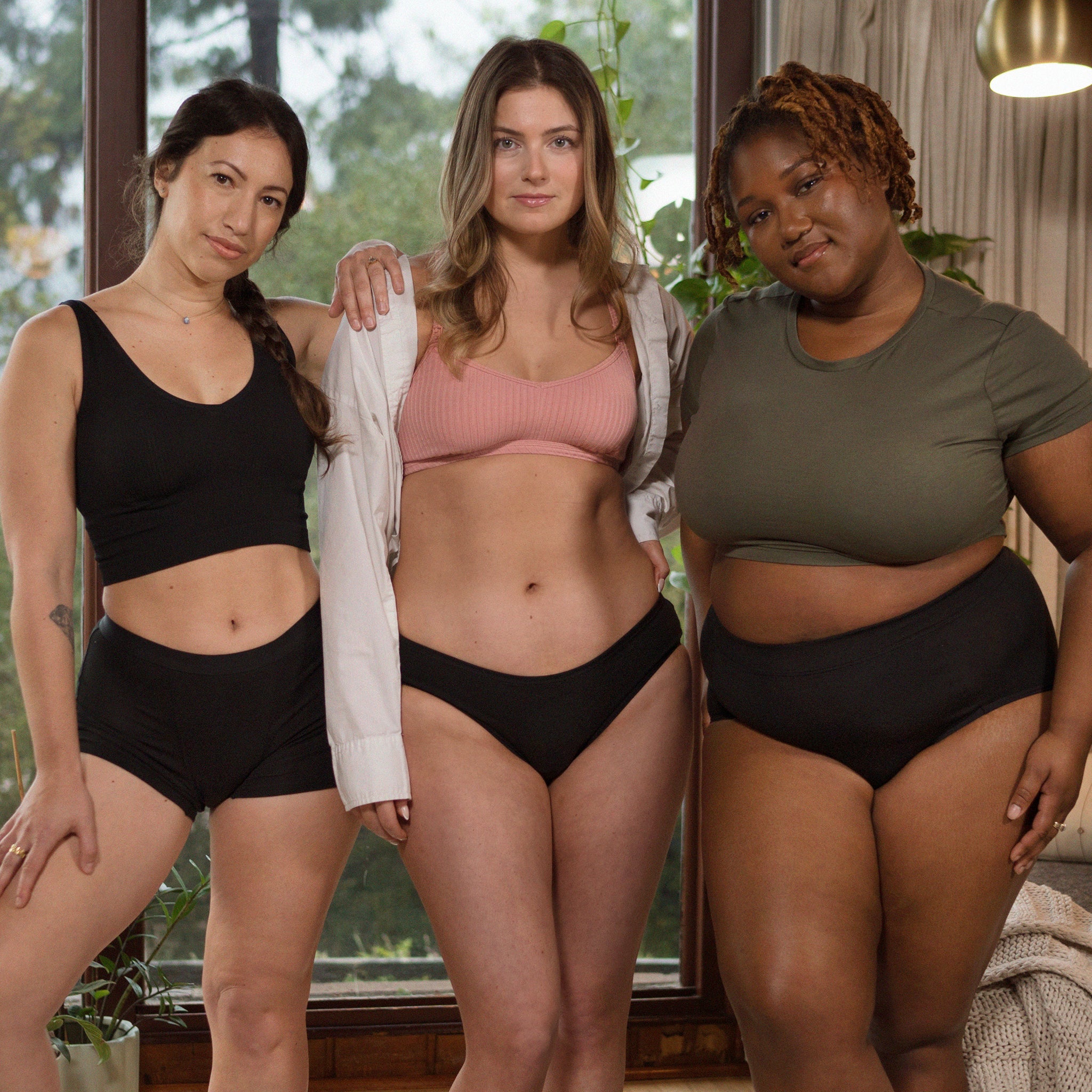 3 New High-Performance, Comfortable Styles
From high-waist to bikini and boyshort, our period underwear comes in three styles to fit your every mood.