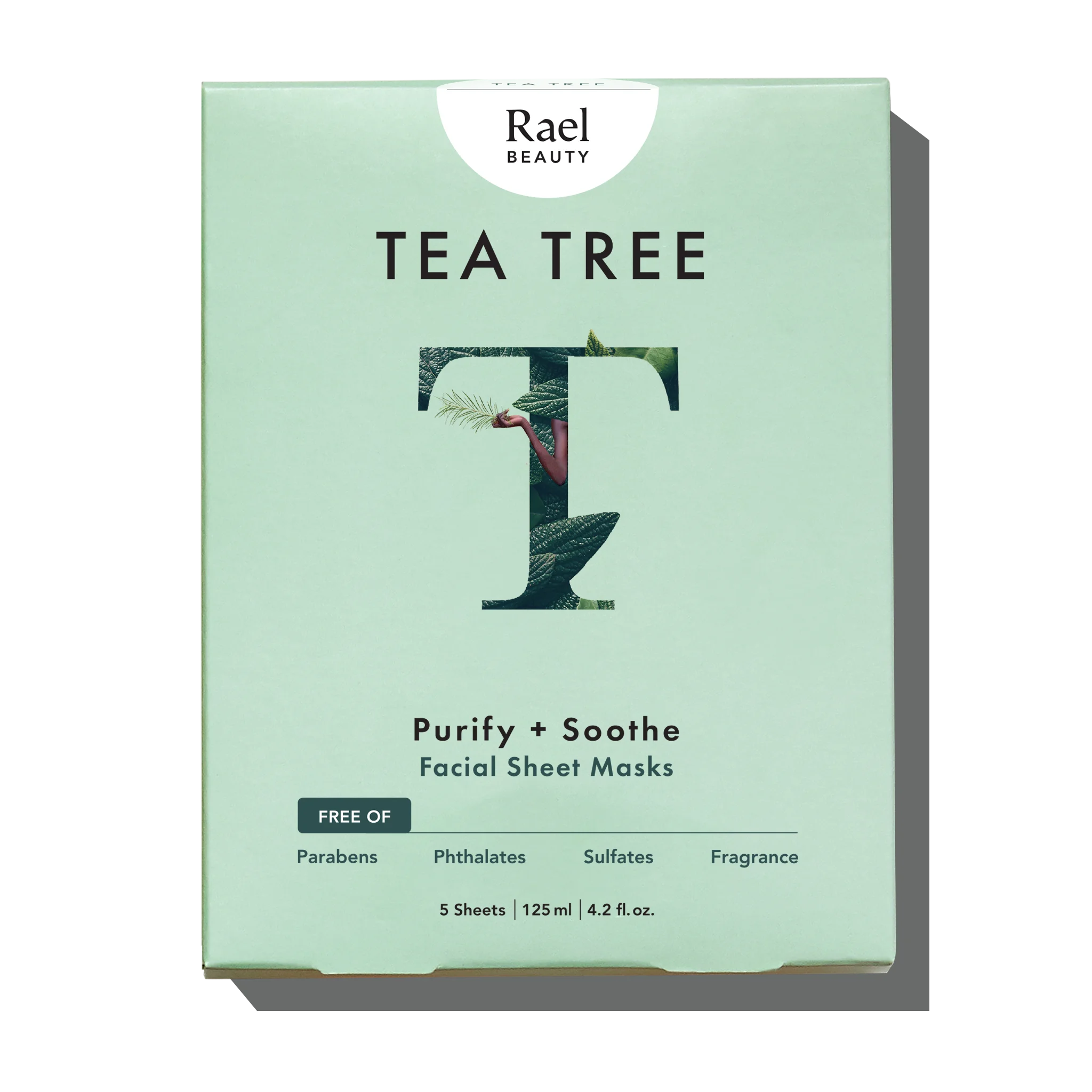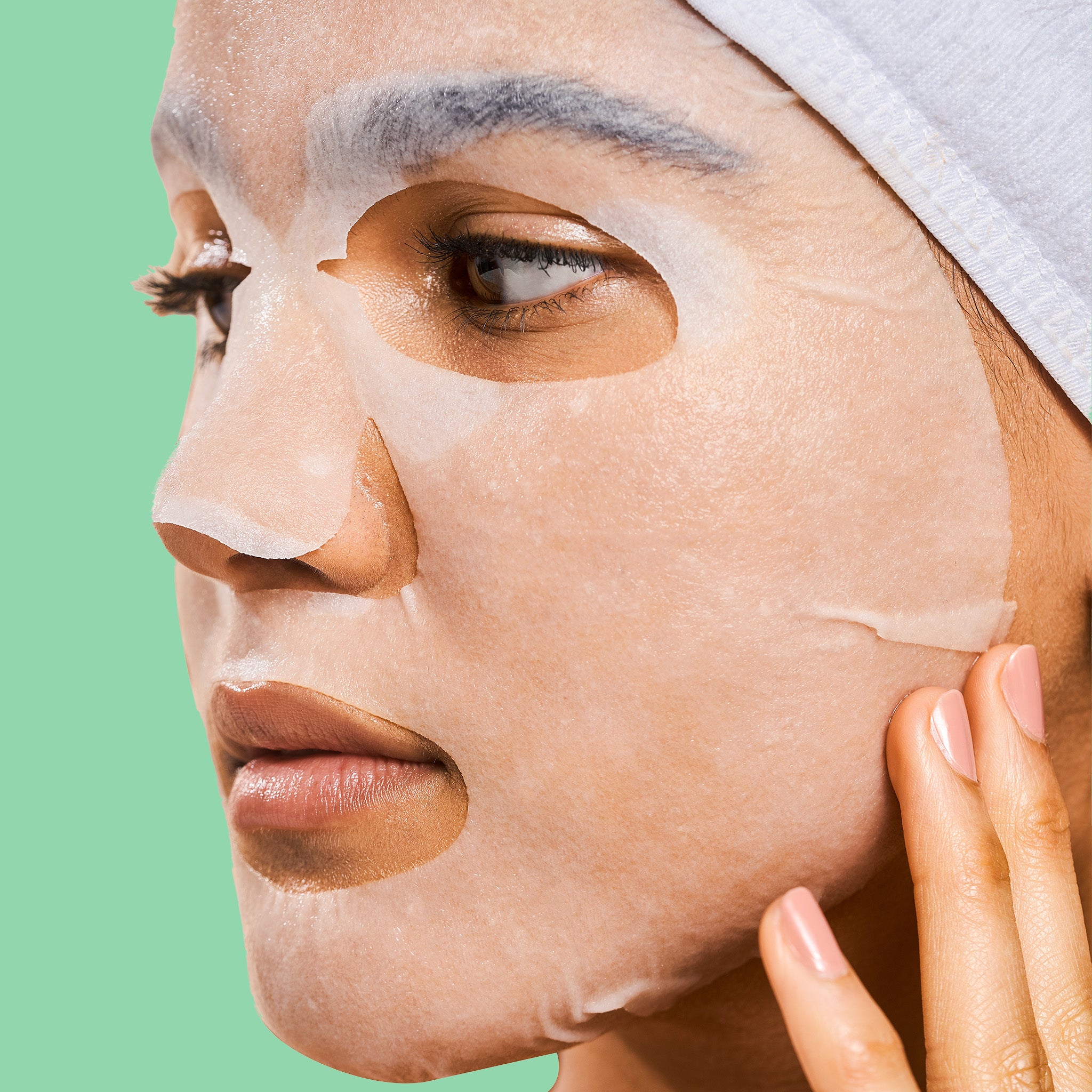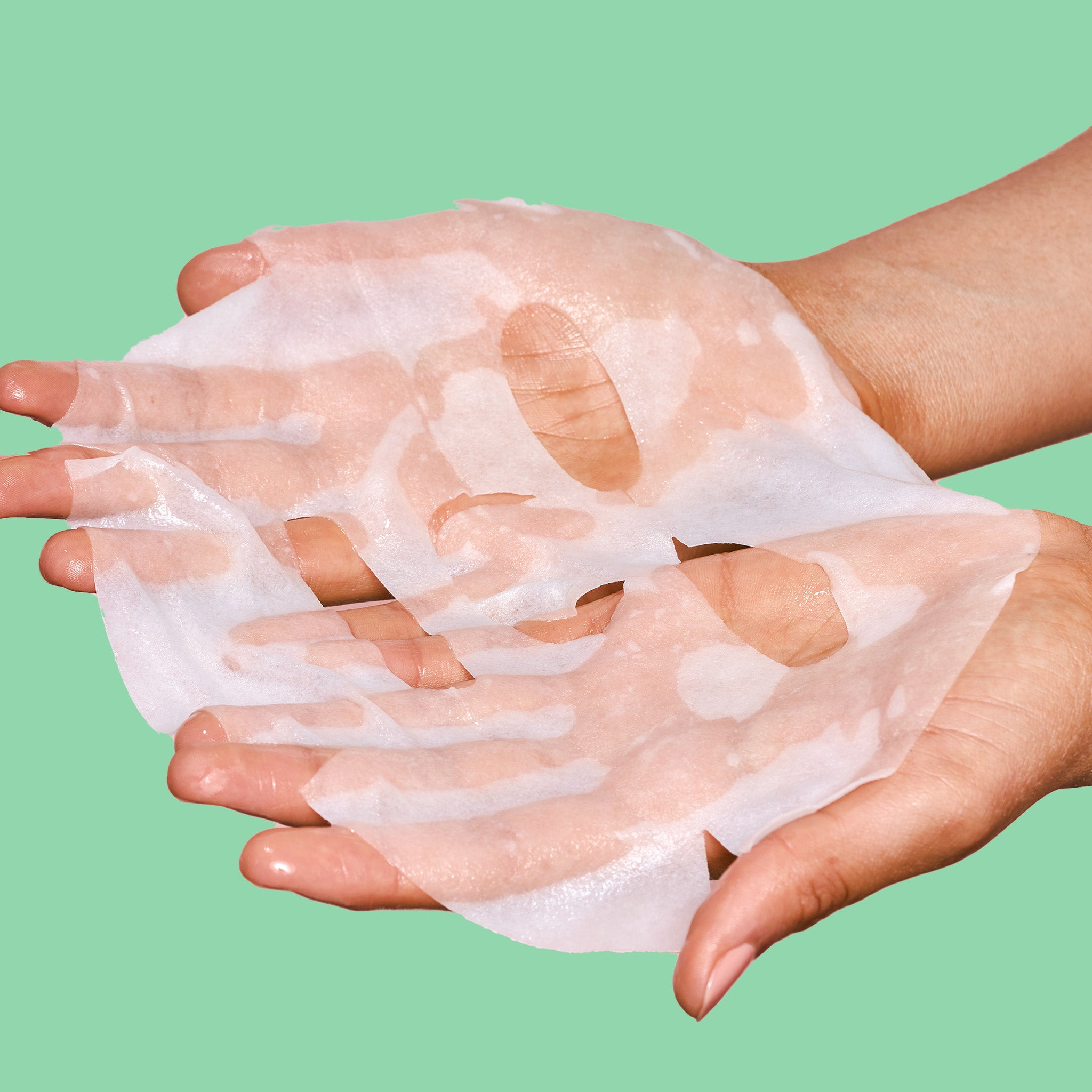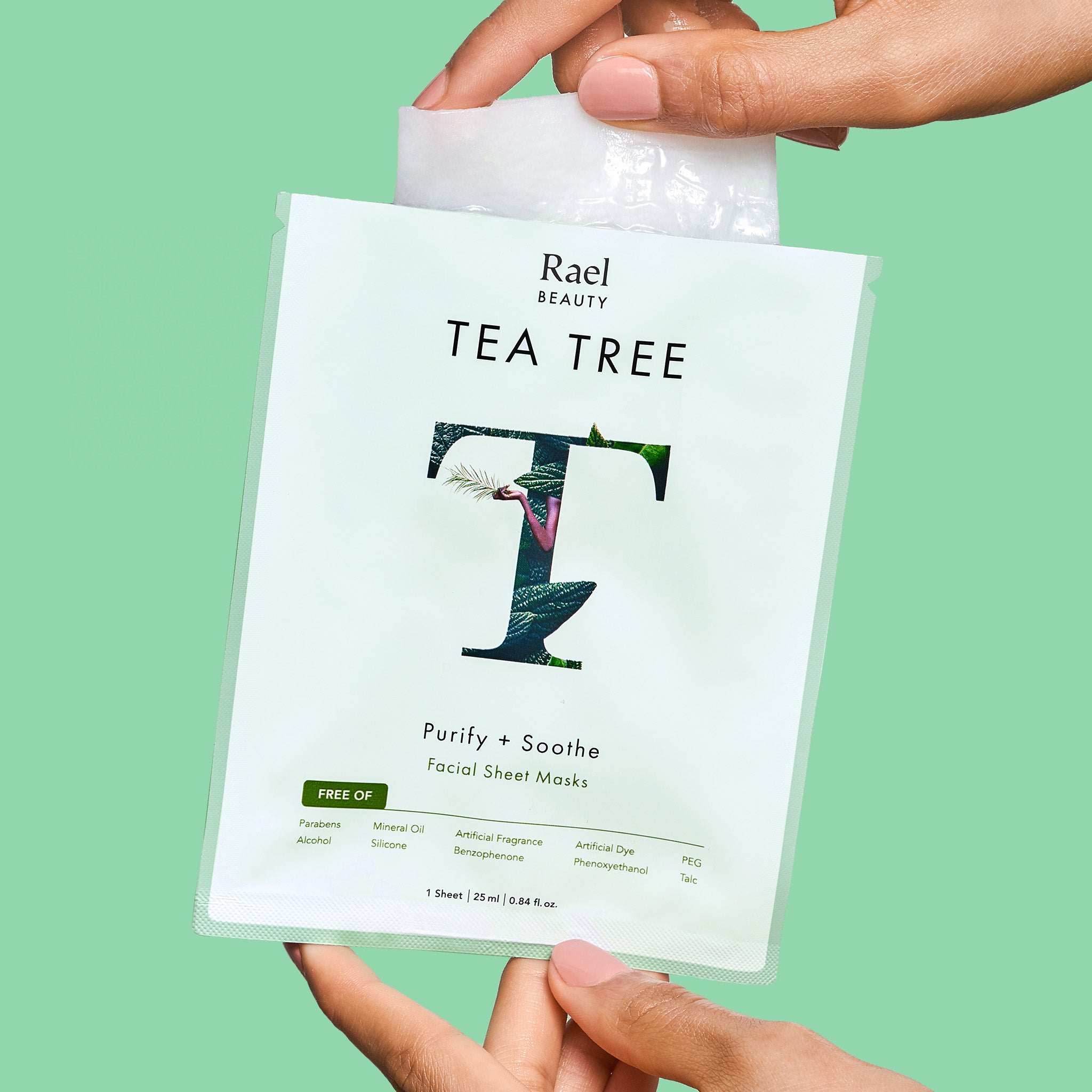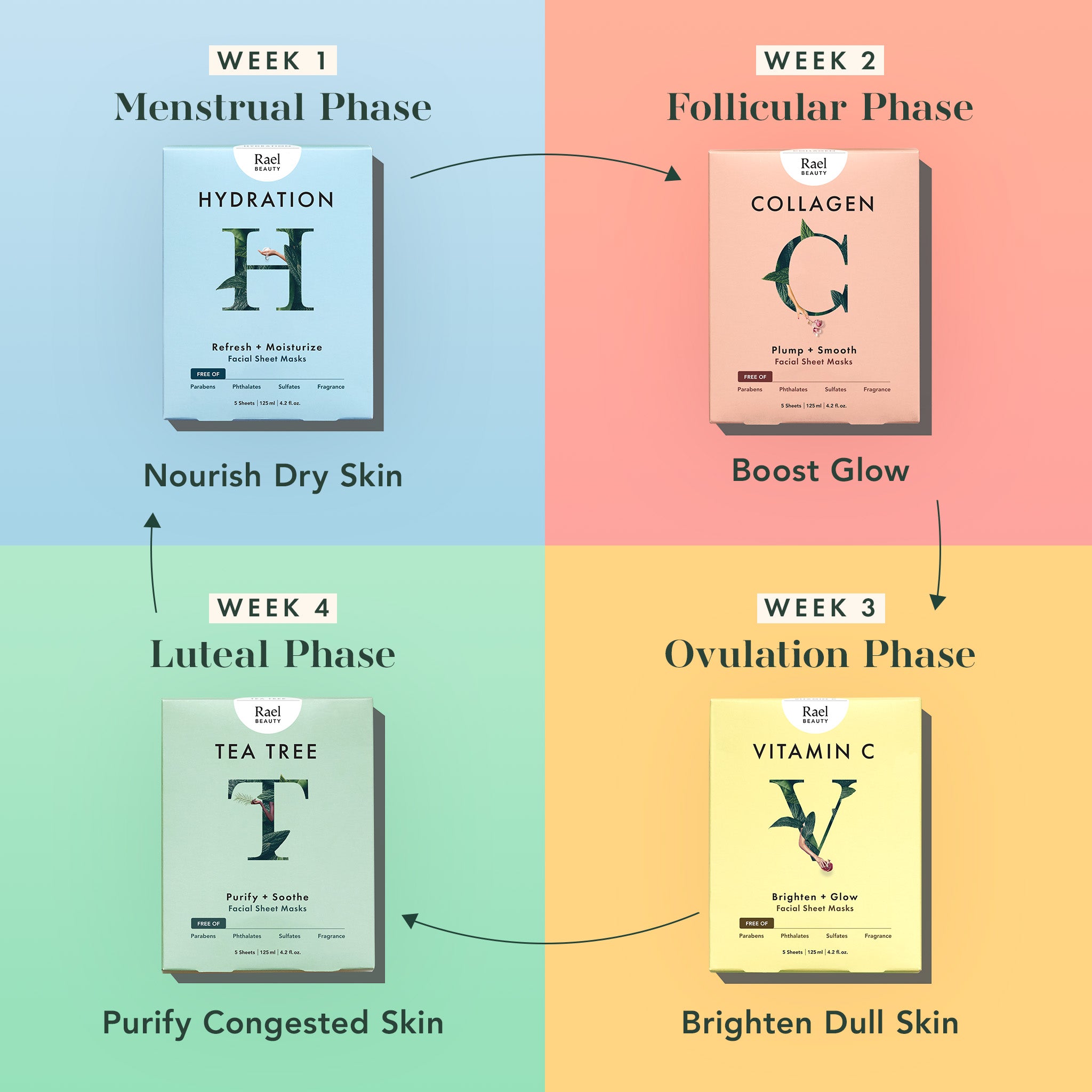 Purify + Soothe Facial Masks Ideal For Your Luteal Phase
Complete Your Holistic Cycle Care
Description
Oily skin? Before your period starts, your hormone levels can make you shine in ways you don't want. Infused with a healthy dose of tea tree oil and clean, antiseptic ingredients, our Tea Tree masks keep skin clear and prevent clogged pores. That's the tea, literally. 5 sheet masks included.
Ingredients
Water, Glycerin, Butylene Glycol, 1,2-Hexanediol, Melaleuca Alternifolia (Tea Tree) Leaf Extract, Carbomer, Arginine, Xanthan Gum, Betaine, Trehalose, Allantoin, Panthenol, Polysorbate 80, Caprylyl Glycol, Ethylhexylglycerin, Adenosine, Centella Asiatica Extract, Houttuynia Cordata Extract, Lavandula Angustifolia (Lavender) Extract, Chamomilla Recutita (Matricaria) Extract Citrus Limon (Lemon) Fruit Extract, Melaeuca Alternifolia (Tea Tree) Leaf Oil, Limonene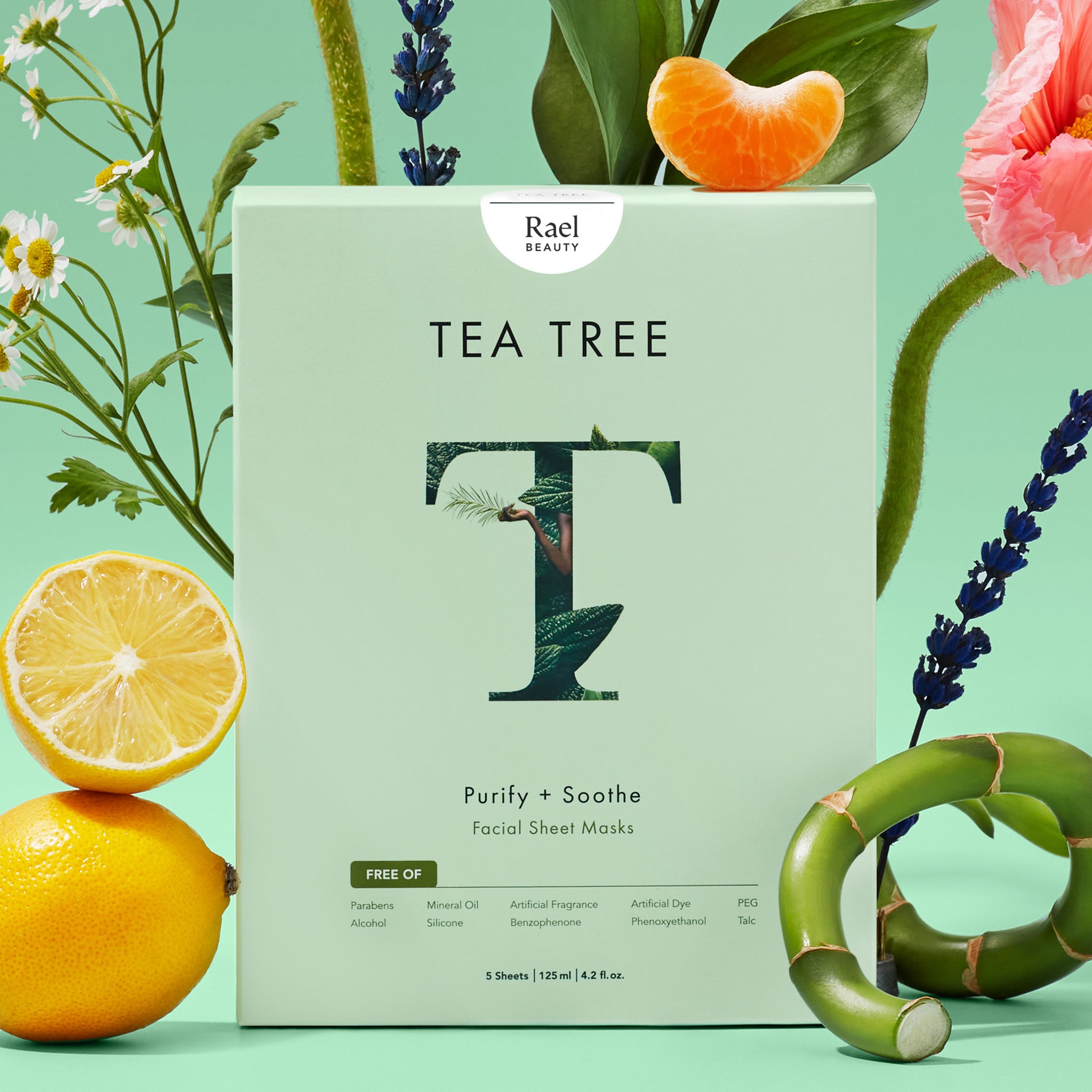 Find Your Balance
Tea Tree Leaf Oil prevents excess oil buildup as Cica Extract soothes your skin.
More About Tea Tree Sheet Masks
When should I use the Tea Tree Sheet Masks?
What is the sheet mask made of?
Do I need to wash my face after?
Support All Phases Of Your Cycle
Our self-care solutions are made with clean, effective ingredients to keep you looking and feeling your best all cycle long.