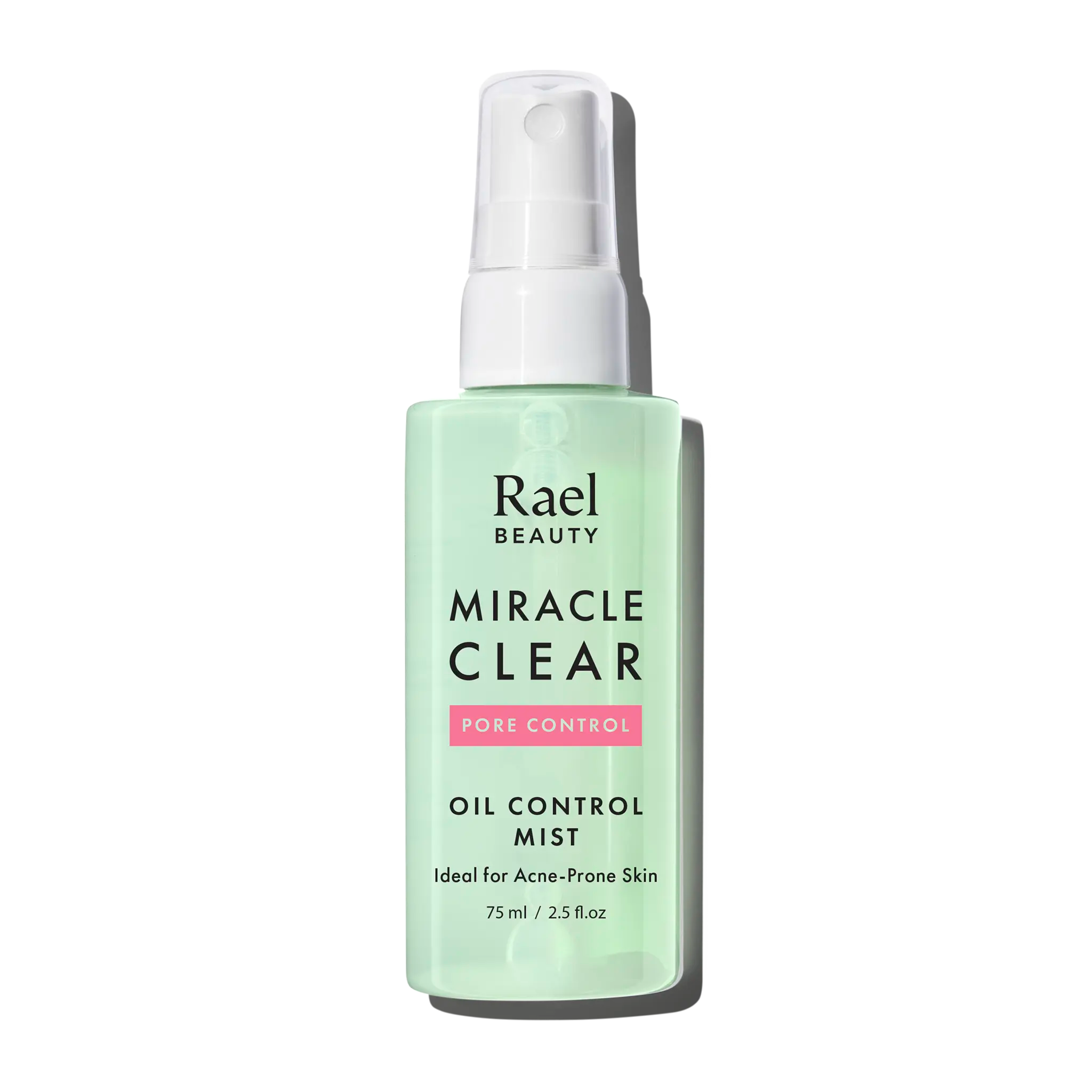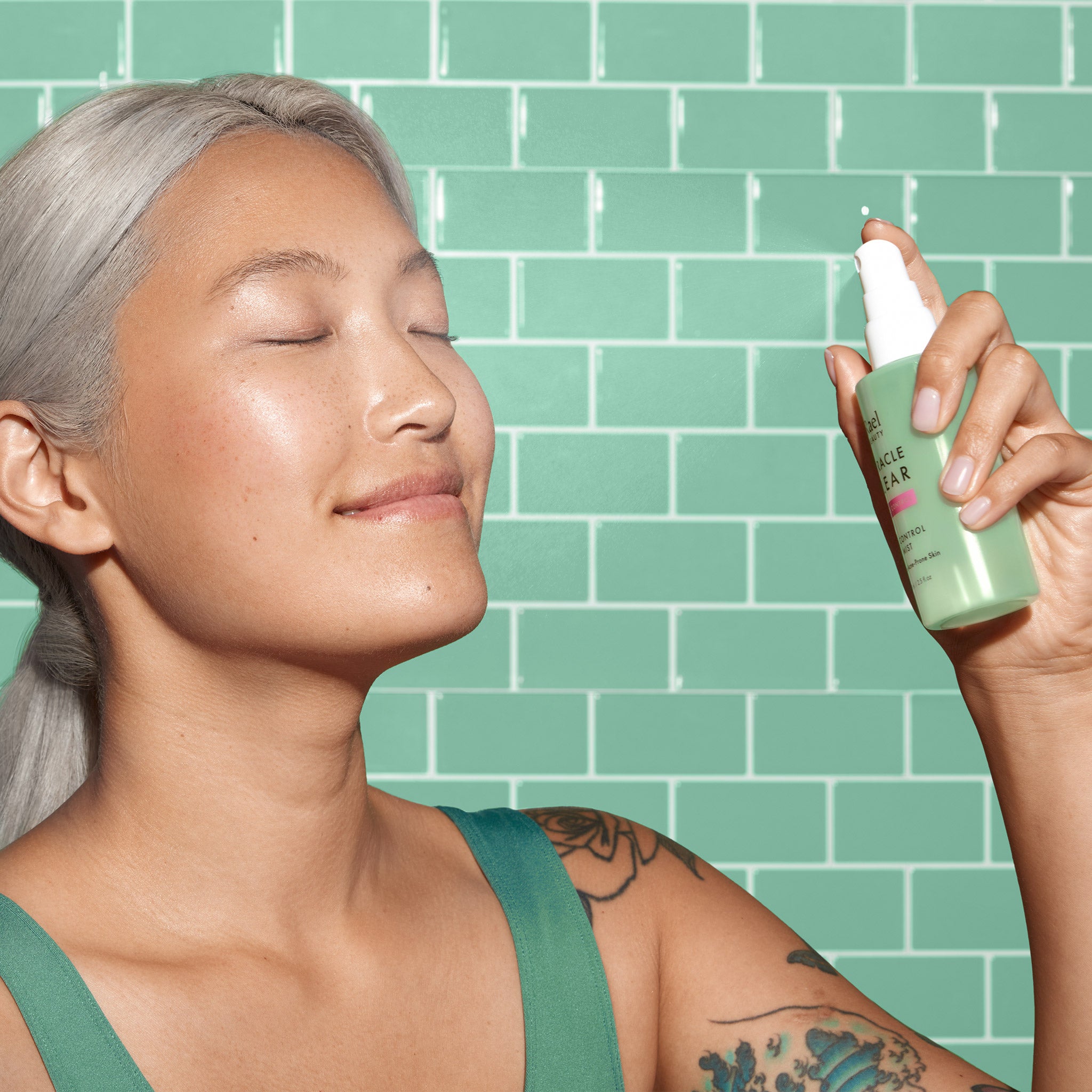 Miracle Clear Oil Control Mist
Calming and Soothing Mist for Acne-Prone, Oily Skin
Complete Your Holistic Cycle Care
Description
Easily manage sebum levels on-the-go and tighten the appearance of pores with our Oil Control Mist. Like a green juice for your face, the powerful antioxidant concoction of Green Apple, Apricot, and Green Grape Extract delivers antioxidants and controls sebum production. 84% Cica Water delivers an instant boost of essential hydration for all day comfort, unlike conventional sprays that can leave your skin tightened and dried out. Dermatologist tested.
Use on-the-go when skin feels unusually oily or when you're in the Luteal phase and hormone levels are producing sebum in overdrive.
Ingredients
Centella Asiatica Leaf Water, Propanediol, 1,2-Hexanediol, Methylpropanediol, Water, Butylene Glycol, Dipropylene Glycol, Glycerin, Carica Papaya (Papaya) Fruit Extract, Prunus Mume Fruit Extract, Pyrus Malus (Apple) Fruit Extract, Vitis Vinifera (Grape) Fruit Extract, Ethylhexylglycerin, Ammonium Acryloyldimethyltaurate/VP Copolymer, Sodium Phytate, Sodium Citrate, Citric Acid, Succinic Acid
Miracle Clear Oil Control Mist
More About Miracle Clear Oil Control Mist
When should I use the Miracle Clear Oil Control Mist?
What type of skin is this good for?
What are the active ingredients?
Does this work like a setting spray? Can I wear it over makeup?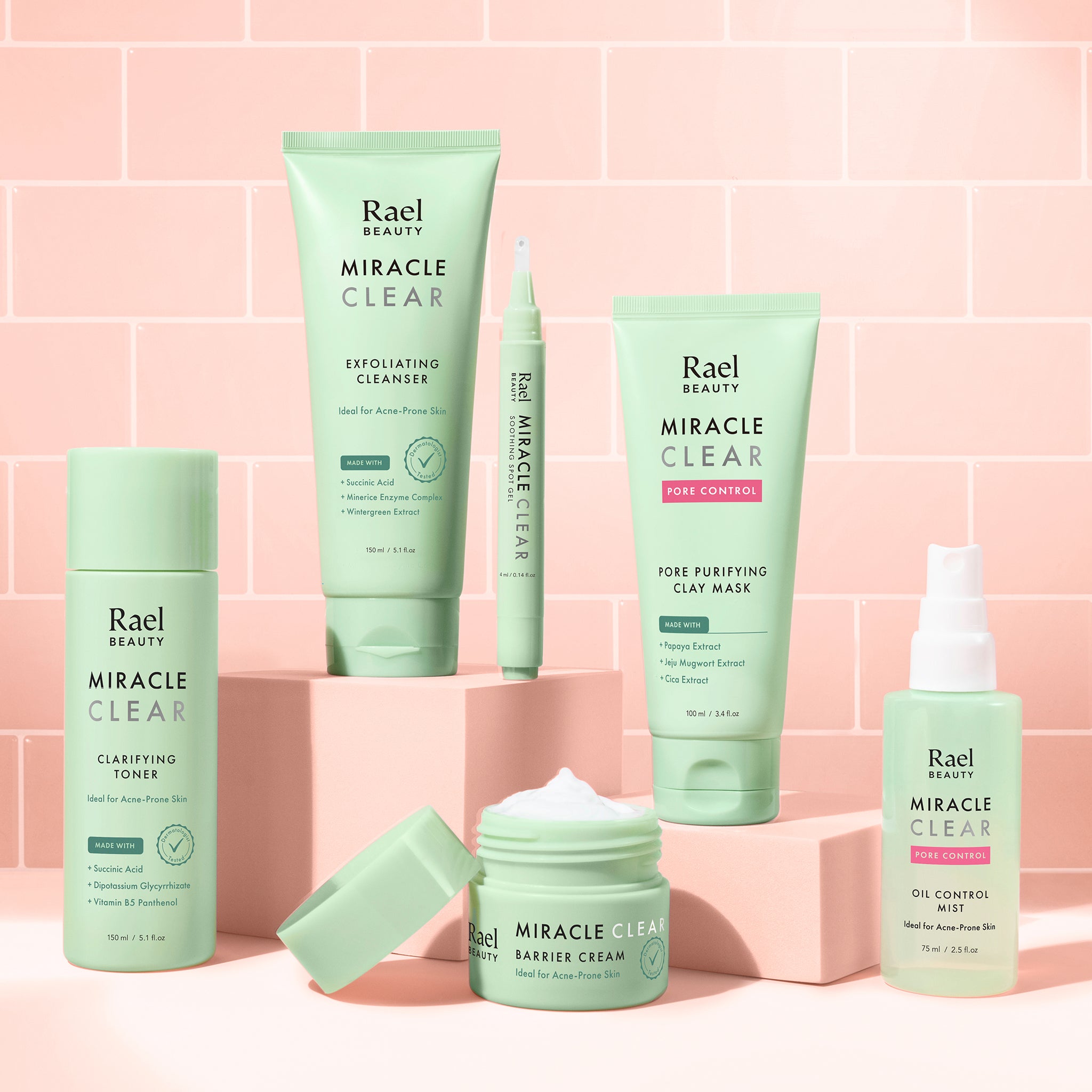 Attack Acne, Not Your Skin
Our Miracle Clear collection satisfies your skin's fluctuating needs throughout your cycle to gently address hormonal acne. Cycle sync your skin care to glow with your flow.