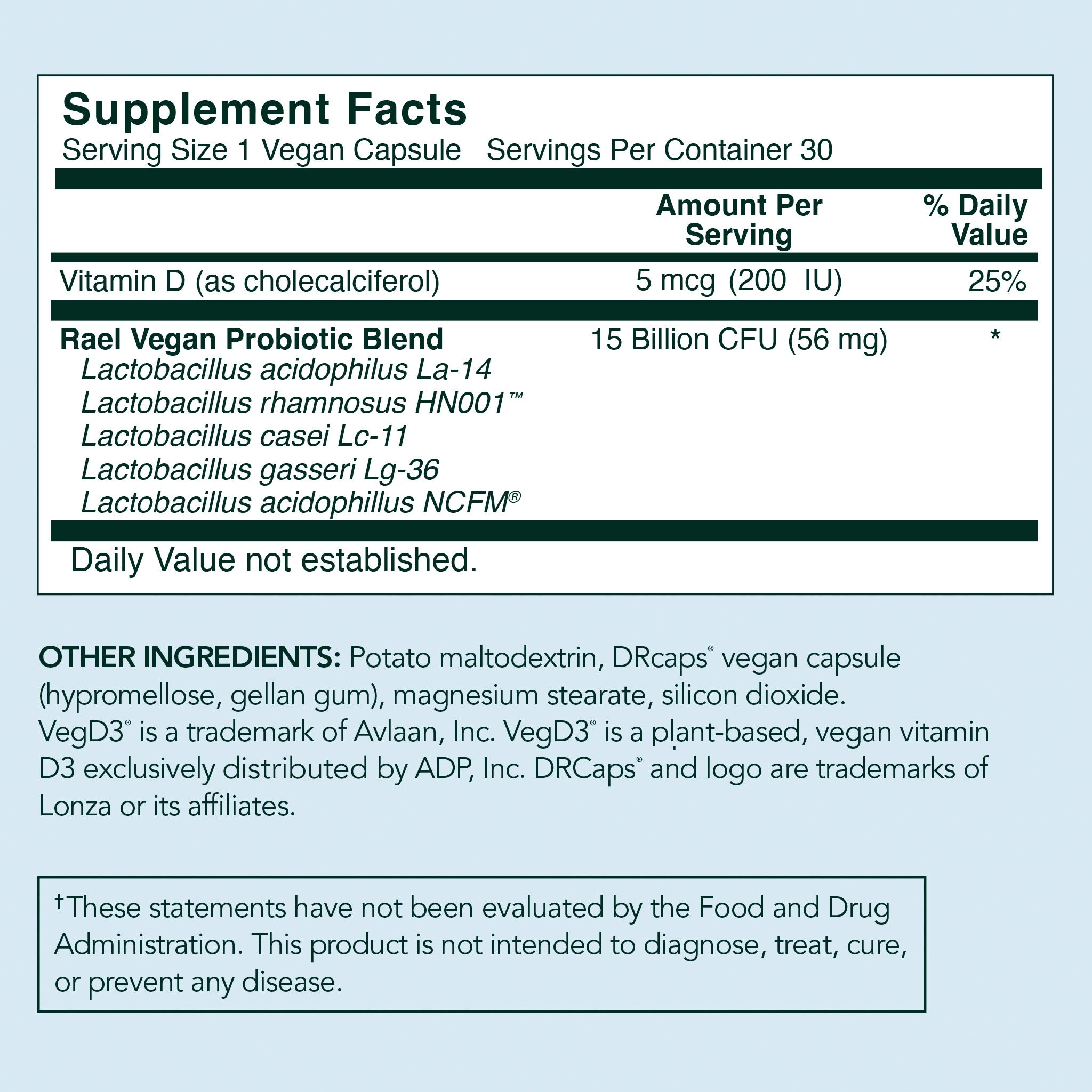 Vaginal Health Probiotic Supplement
Balance Vaginal & Gut Health
Description
Take your microbiome care to the next level. 5 probiotic strains and 15 billion active CFUs work together to optimize your vaginal and gut health microbiome to support a balanced pH, urinary tract health, and create a healthy environment for ovulation. (Did you know a healthy vaginal microbiome is crucial when trying to conceive?) Experience relief from vaginal discomfort and symptoms of bacterial vaginosis including dryness, itchiness, and odor*. No refrigeration is necessary for this shelf-stable blend.
Vegan, Cruelty-Free, Gluten-Free, Allergen-Free, made in a cGMP facility, and third party tested for quality assurance.
*This statement has not been evaluated by the Food and Drug Administration. This product is not intended to diagnose, treat, cure, or prevent any disease.
Vaginal Health Probiotic Supplement
Clinically Proven Results
(TBD, placeholder copy based on results)
Helps combat odor, itchiness and/or extra dryness or discharge, especially related to bacteria vaginosis
Support optimal vaginal health and guard urinary tract
Helps balance gut microbiome to address IBS symptoms
Restores natural balance of healthy bacteria and yeast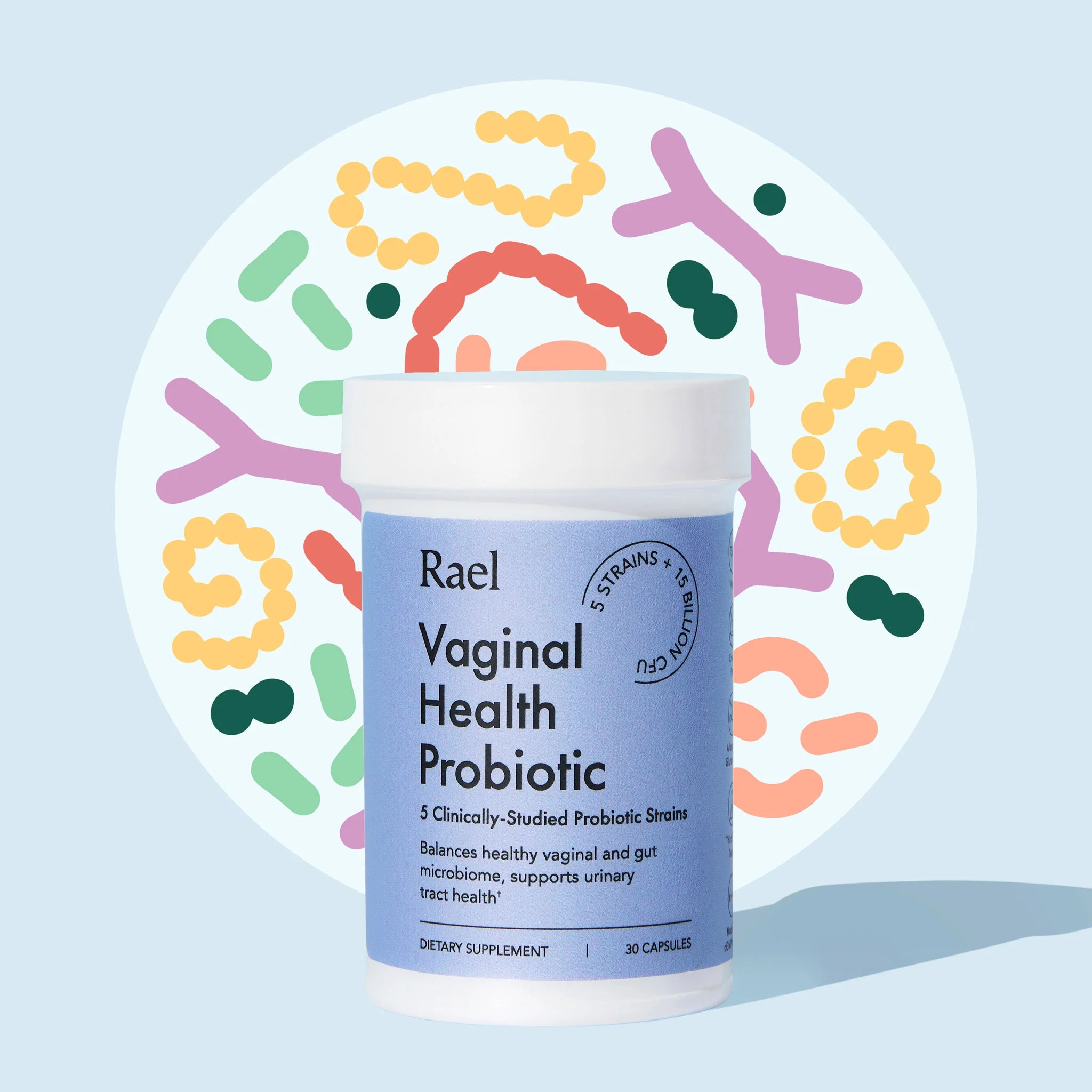 Doctor Recommended
"When looking holistically at maintaining a healthy vaginal microbiome, Rael's Vaginal Health Probiotic works wonders to support healthy pH, gut health, and helps prevent issues like Bacterial Vaginosis."
- Dr. Kerry-Anne Perkins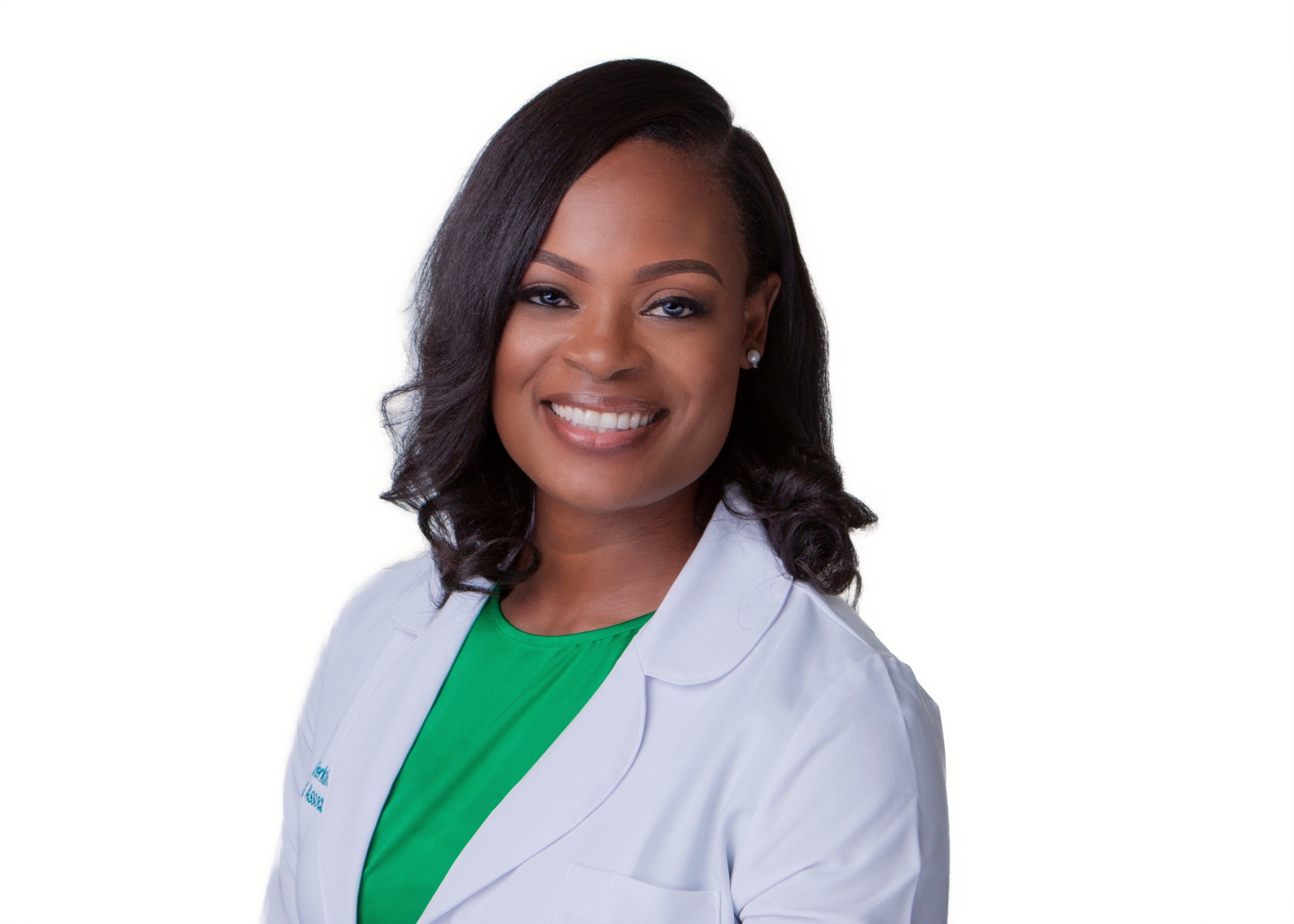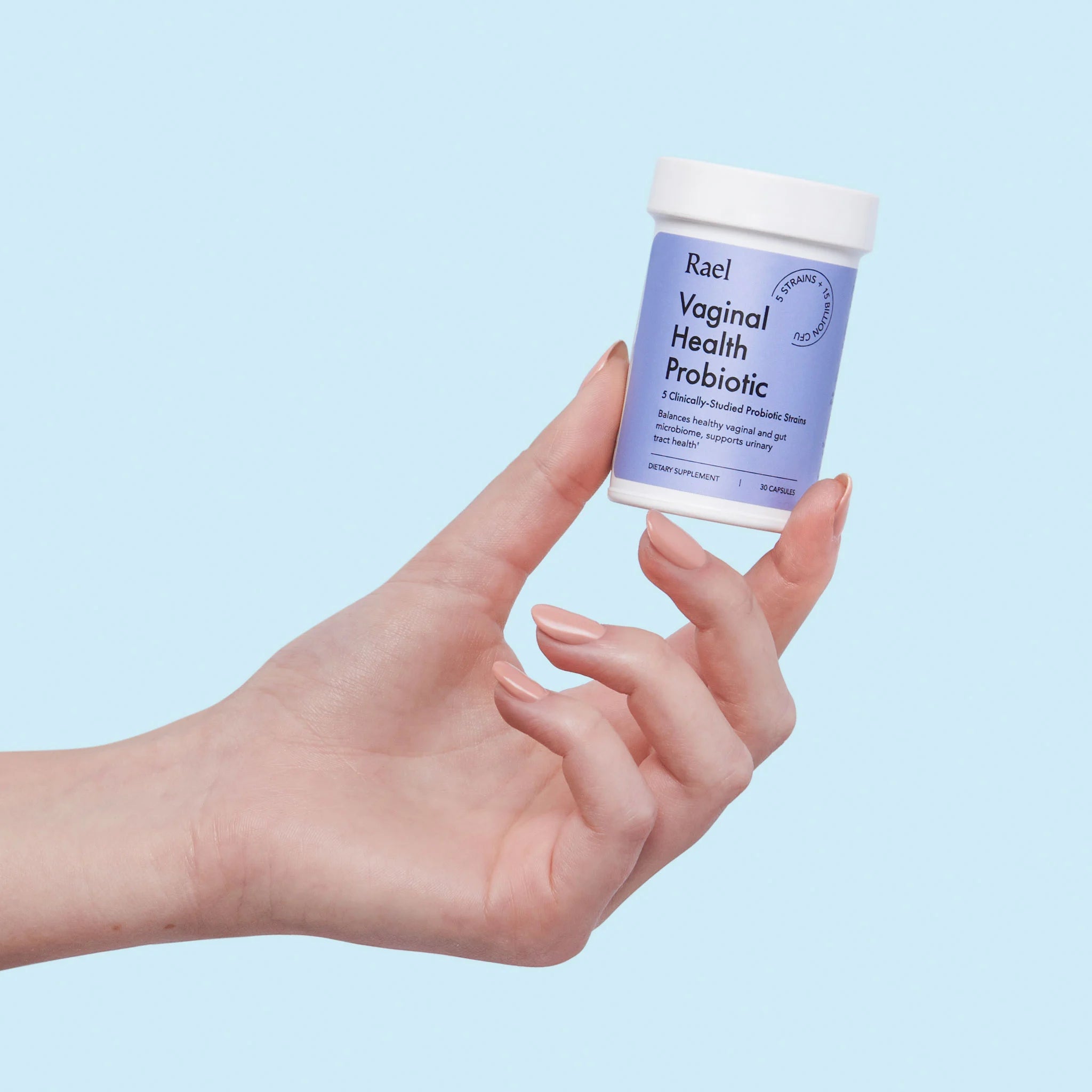 Holistic Care Starts Here
One Capsule, Multiple Benefits
Simply take 1 capsule daily with a meal and a glass of water, either in the morning or evening. No refrigeration required.
We recommend taking for 2-3 months to see full results.
More About Vaginal Health Probiotic Supplement
Will this product help treat urinary tract infections, bacterial vaginosis, and yeast infections?
Can I take these for gut health as well?
Do I have to refrigerate this supplement?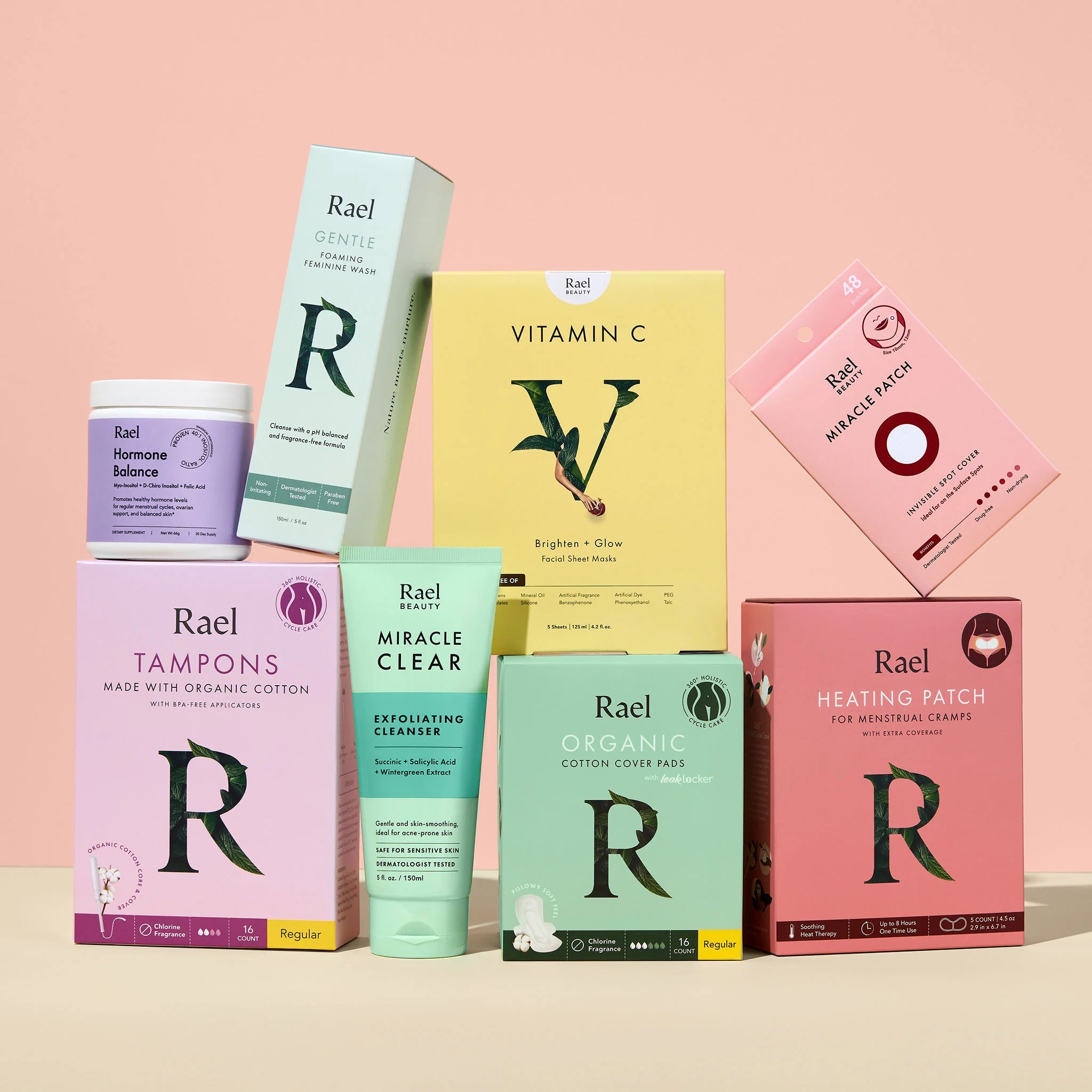 Formulated With Your Cycle In Mind
Our self-care solutions are made with clean, effective ingredients to keep you looking and feeling your best all cycle long.