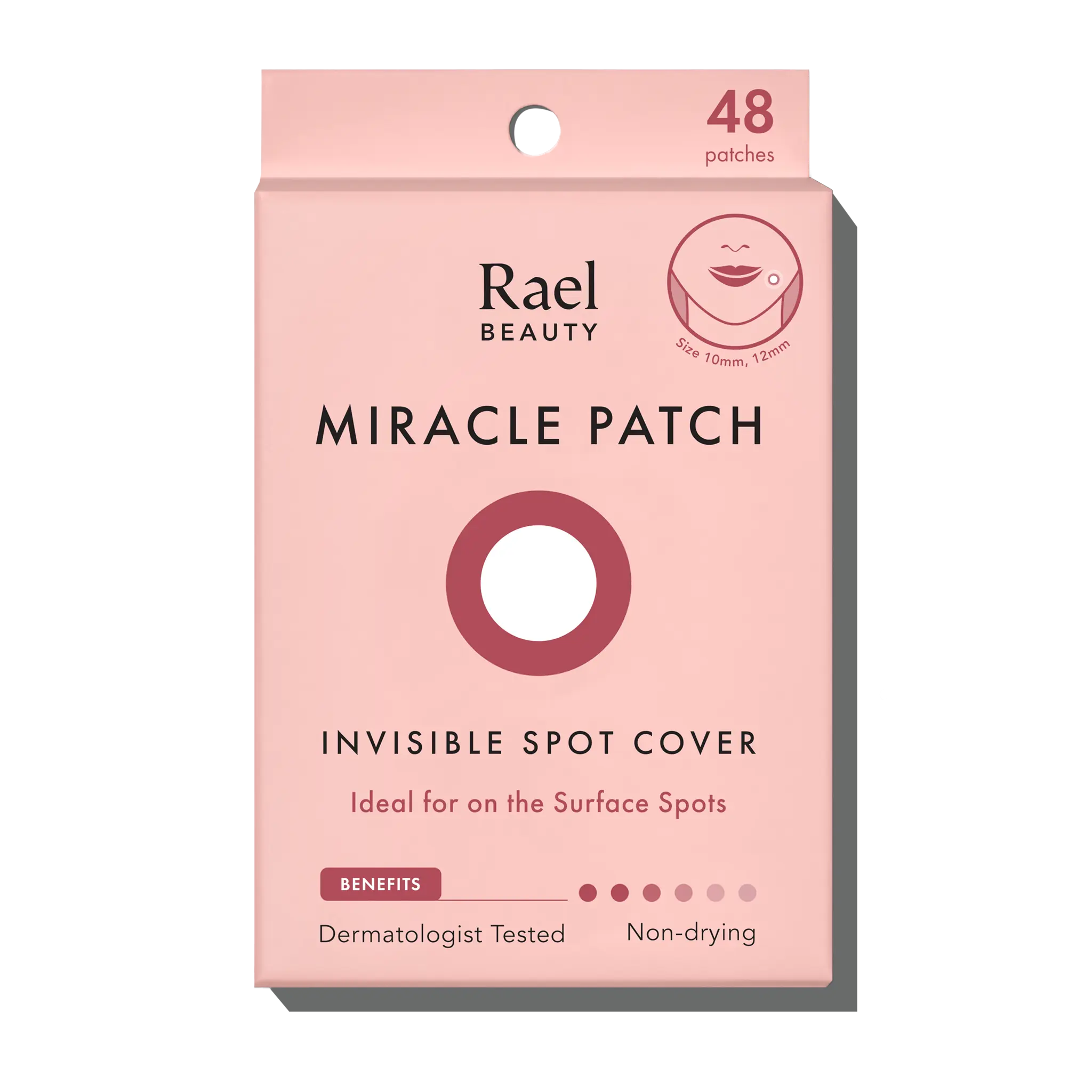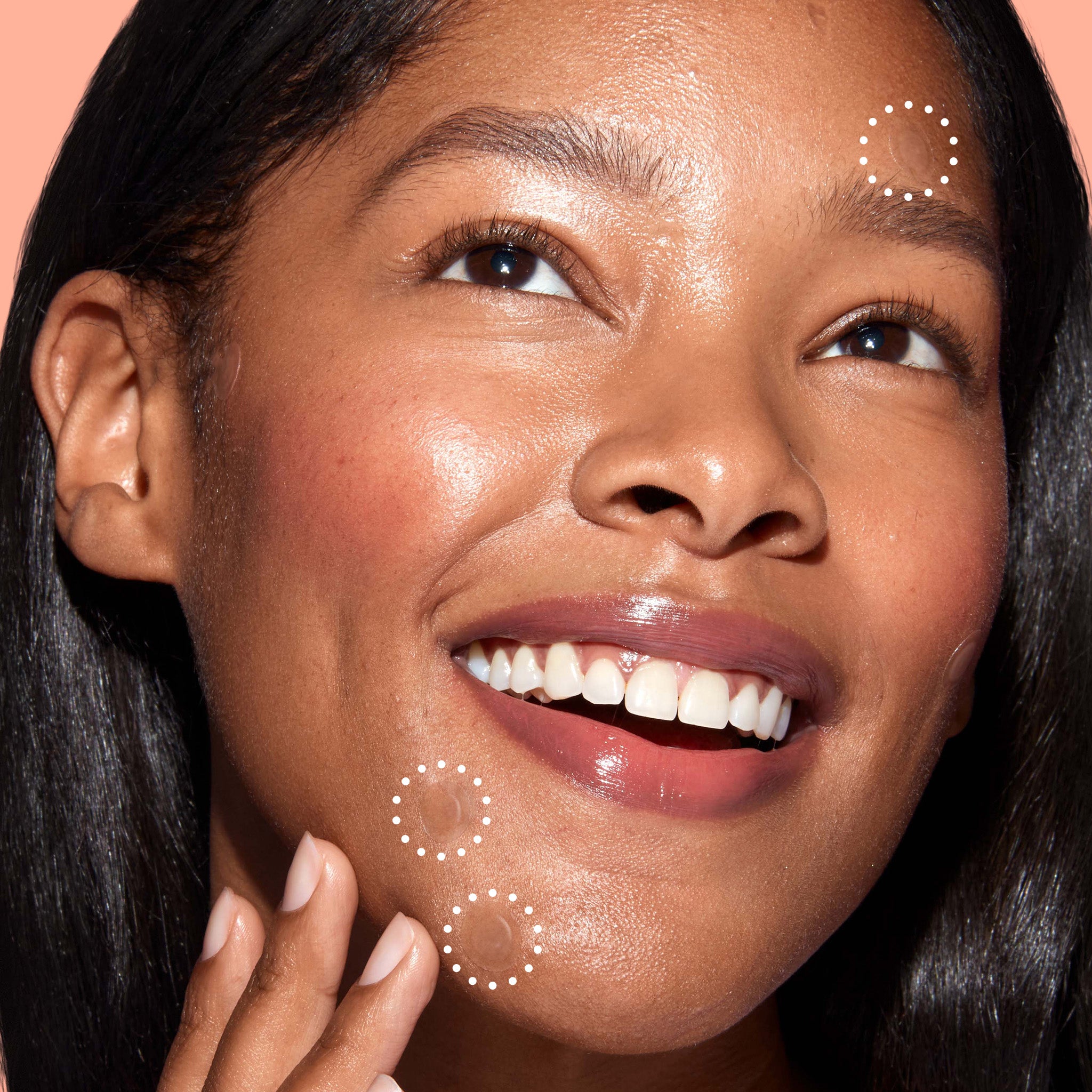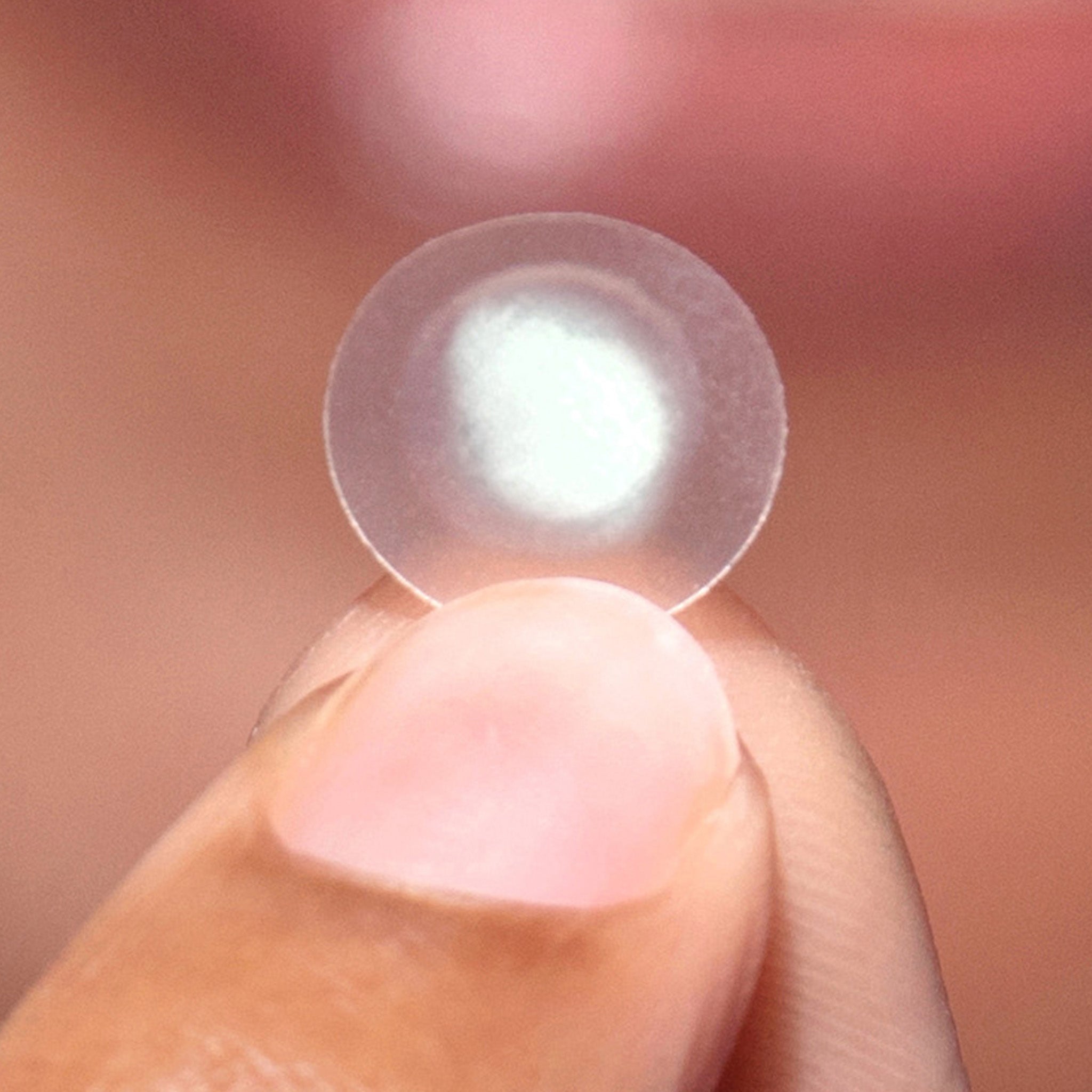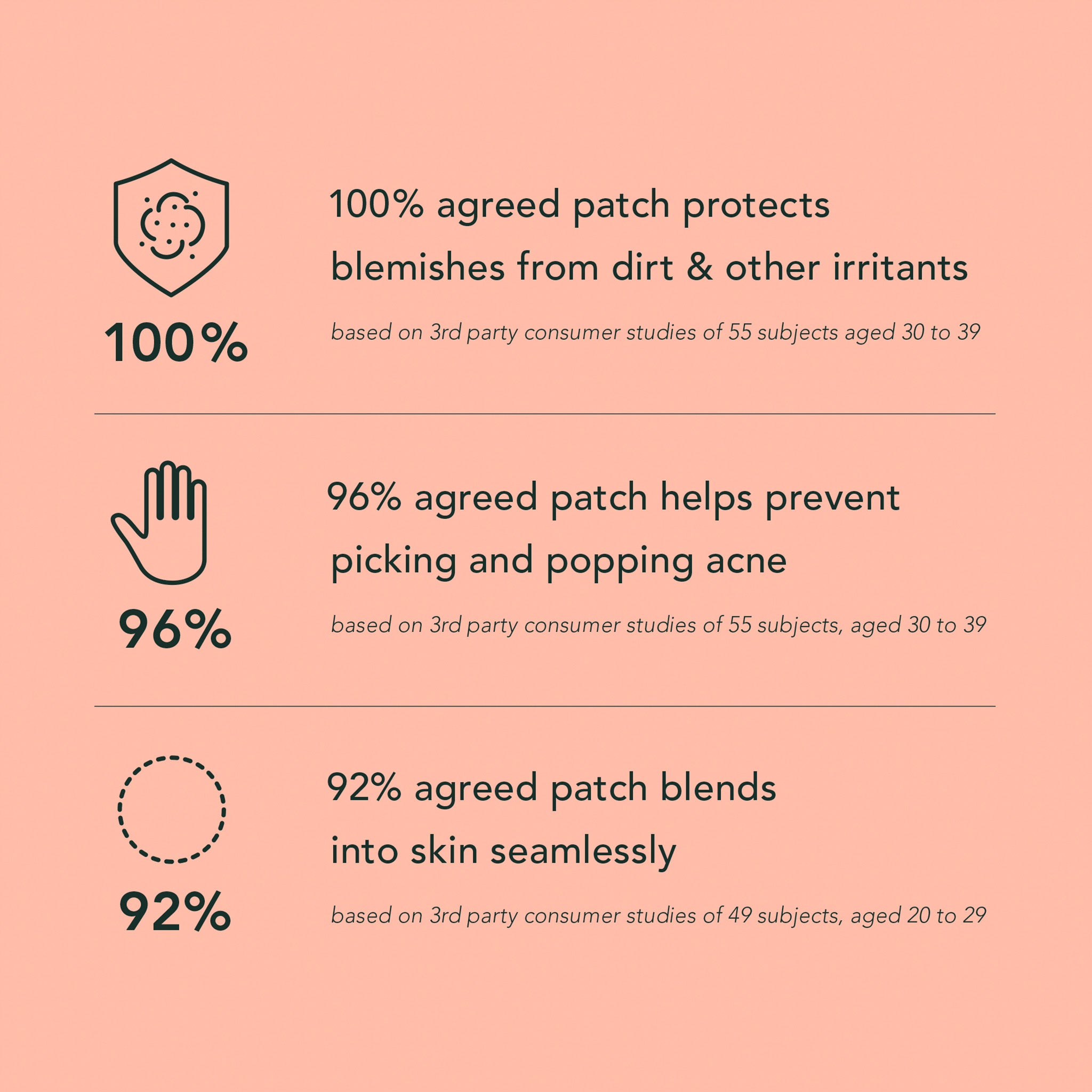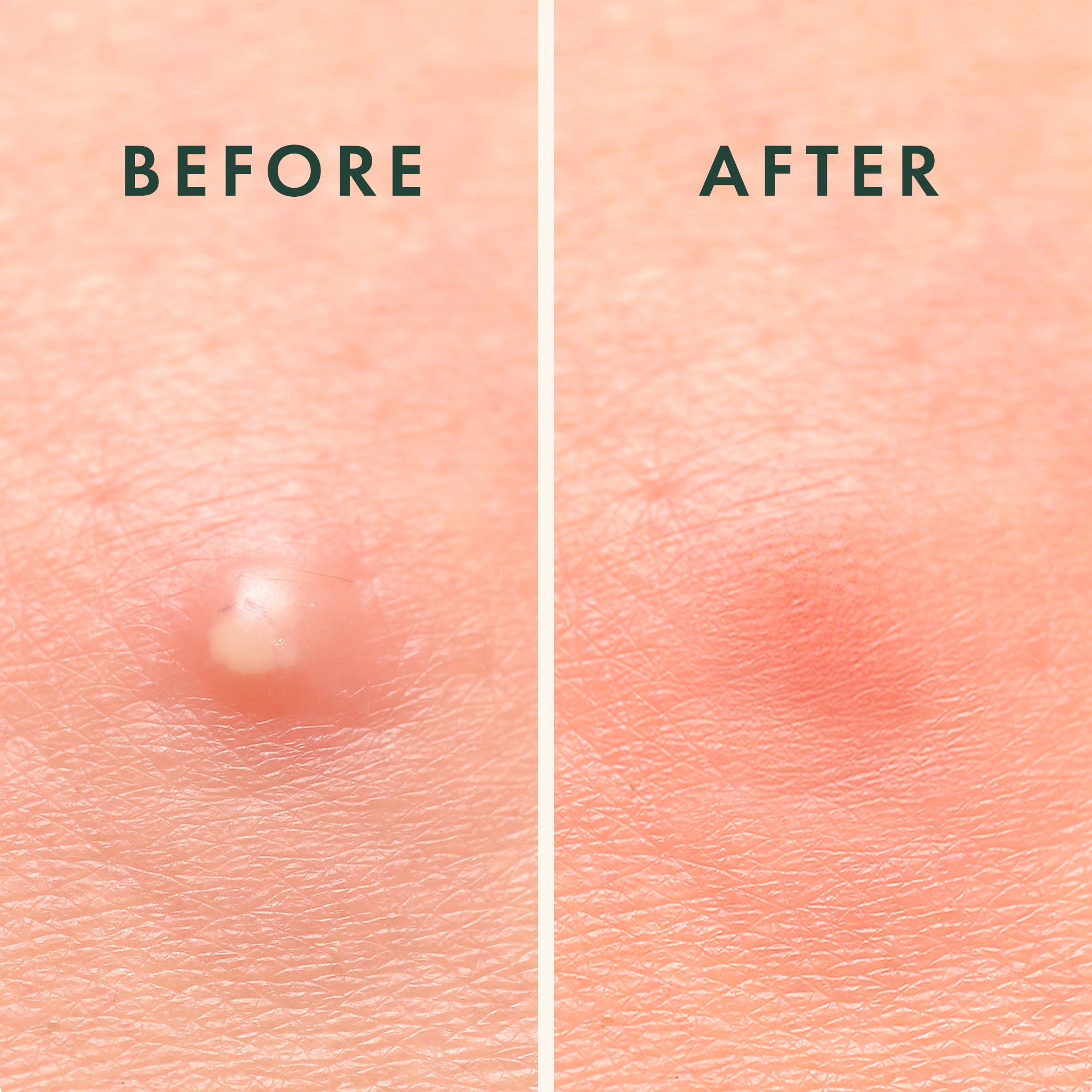 Patches that Instantly Flatten Acne During Daytime
Complete Your Holistic Cycle Care
Description
Apply an Invisible Spot Cover to your blemish and let the hydrocolloid absorb pus and oil while protecting your skin against dirt so it can heal and flatten. Because your face doesn't have a "Delete" button for acne, patching is easier, faster, and more effective at healing pimples than popping them (which FYI actually spreads acne bacteria to nearby pores or deeper into your skin, basically inviting more pimples and future scarring). Dermatologist tested. May ship in single pack of 48-count or 2-packs of 24-count. 
What's Included
24 count: 10mm hydrocolloid patches
24 count: 12mm hydrocolloid patches
Ingredients
Hydrocolloid (Cellulose Gum, Polyisoprene, Polyisobutene)
Discover the Power of Miracle Patch
Flatten Acne Fast
Hydrocolloid technology extracts pus, oil, and bacteria away from your skin while acting as a protective barrier to promote healing and prevent scarring
Clear, matte finish and tapered edge seamlessly blend in with all skin tones for invisible coverage that smooths breakouts any time of day
10mm and 12mm sizes for targeted treatment of individual blemishes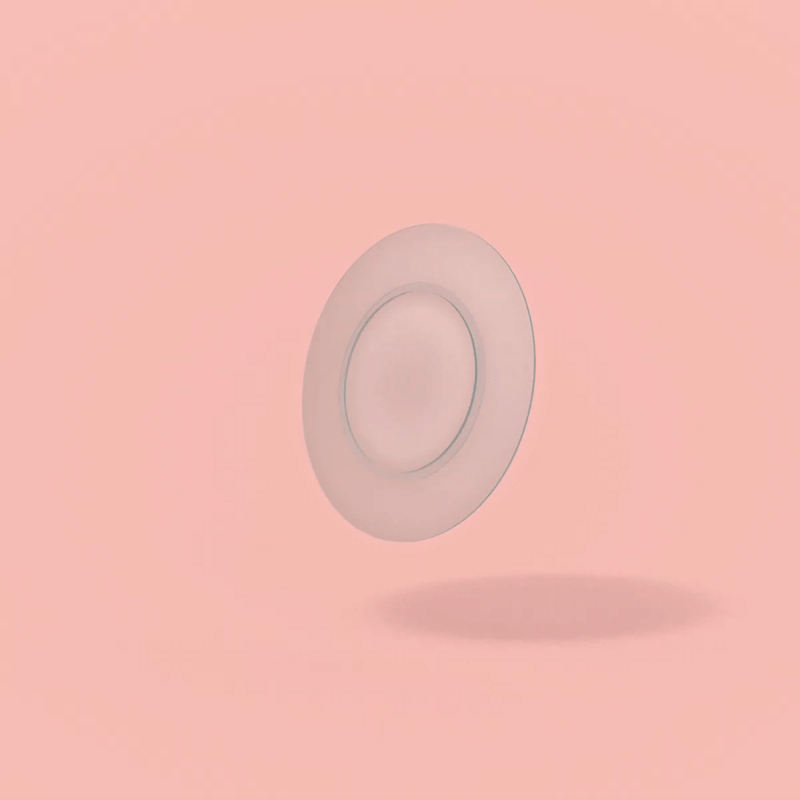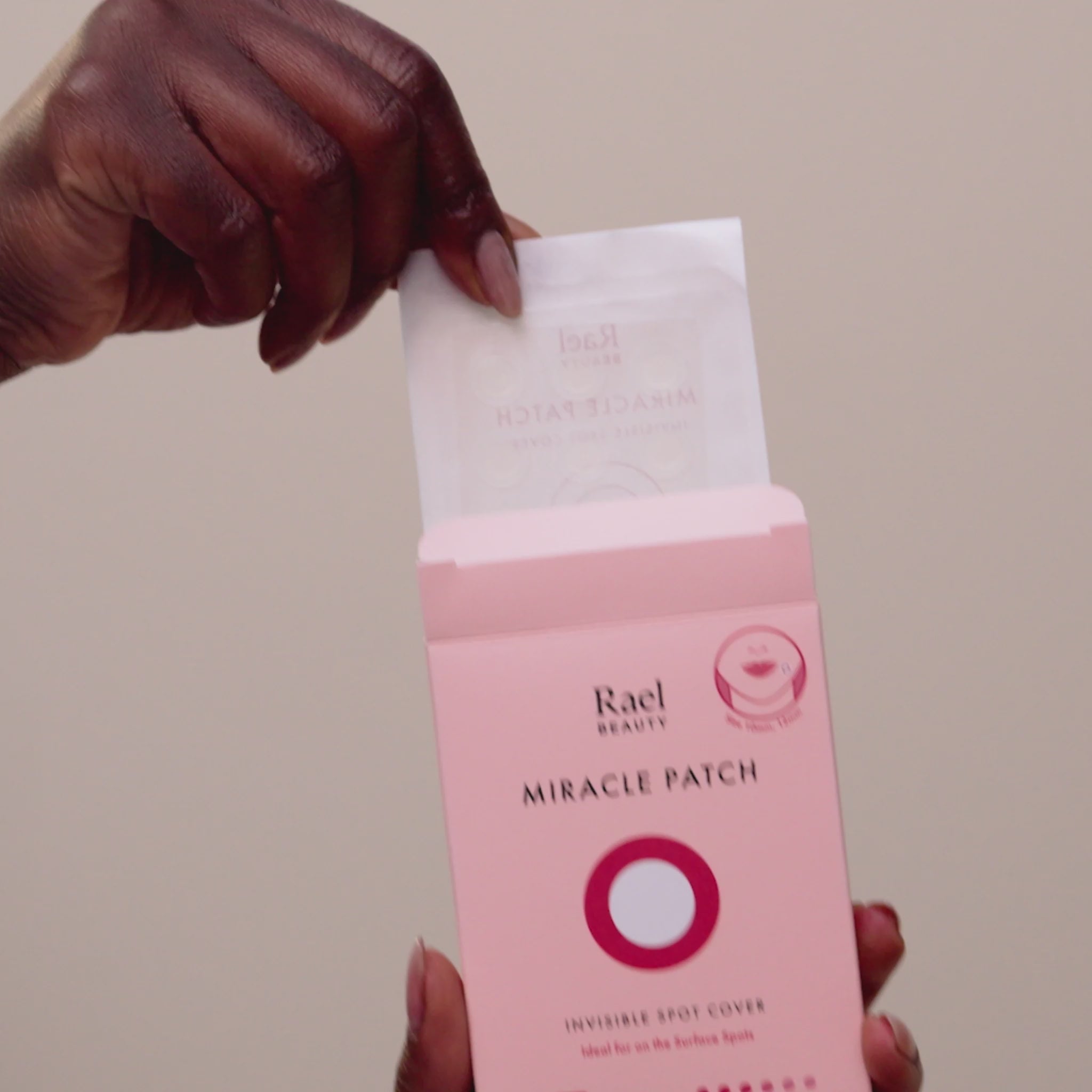 Patching Is The New Popping
Smooth things over with your face.
More About Invisible Spot Cover
How do these patches work?
How do I remove the patches from a sheet without the edges curling up?
How long can I wear the Miracle Patches?
Why isn't the patch sticking to my skin?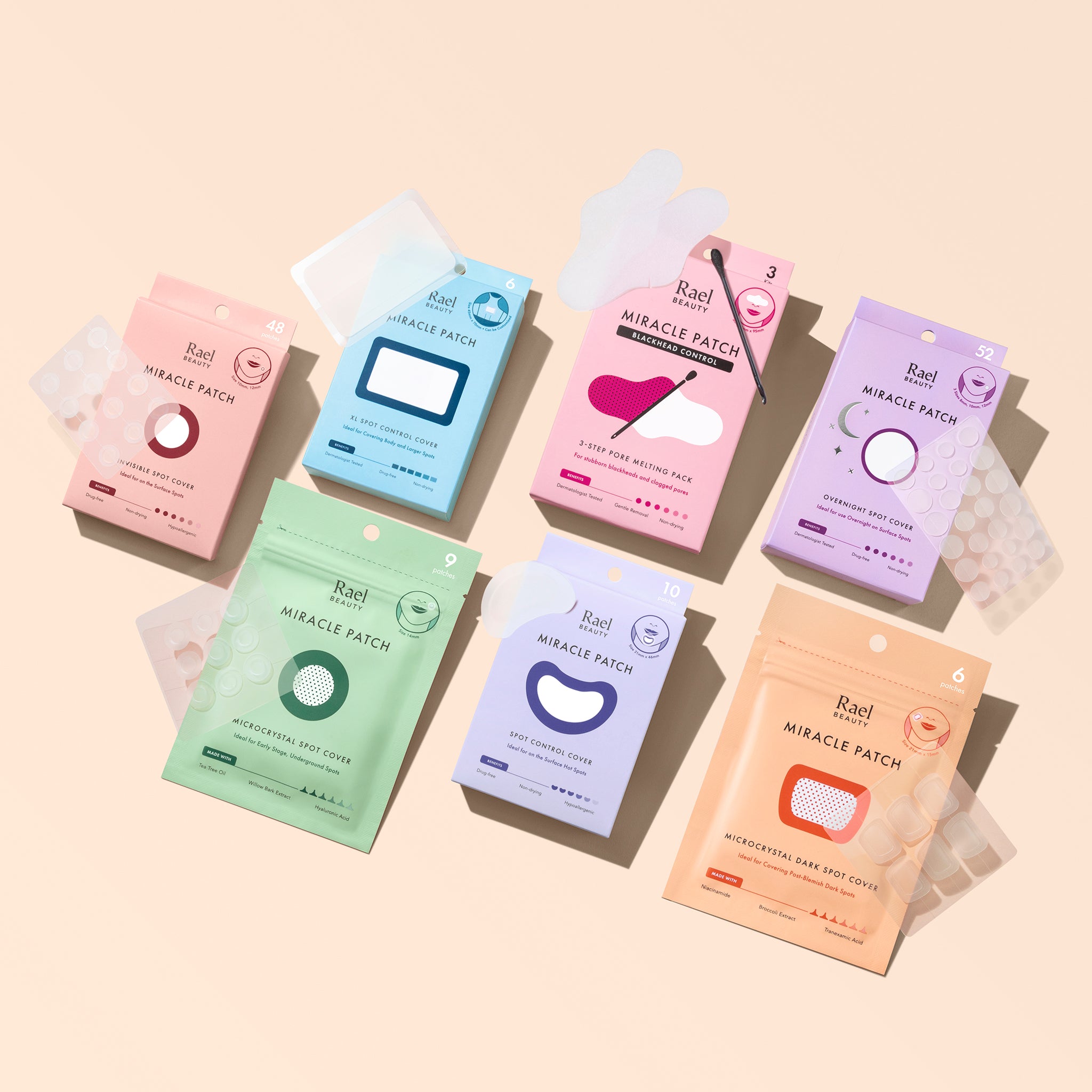 A Miracle Patch for All Phases of You
Because pimples don't just pop up one moment then *poof!* disappear the next, we developed the Miracle Patch collection to treat the various stages of the acne lifecycle. Whether emerging, surfaced, or flattened, isolated or clustered in hotspots, you can find a patch that's the perfect match for your skin emergency.